The Lone Star College-Kingwood Fine Arts Gallery is one of the venues for the city of Houston's FotoFest 2010 Biennial. The event, which will feature photography works of various artists, will take place Feb. 25-March 25.
"This exhibition was initially inspired by my interest in innovation and the wide-range of methods available in the medium of photography. It came to fruition through my introduction to six artists whose integrity, direction and mode of expression aligned with my intentions," Kris Larson, gallery directory, said. "'Modus' highlights this diversity, contrasting images from a celebrity photographer/creative director, the quiet reflections of the solo visual artist, the industrious pace of the artist/college professor and the probing eye of the documentarian."
FotoFest 2010 Biennial's "Modus: Contemporary U.S. Photography" will feature the works of LSC-Kingwood's Mari Omori, a visual artist and art professor, in a group exhibition along with Sandra Schulman, Elliot Gilbert, Chris Akin, Mary Parisi, Eve Abrams, and Shannon Brinkman.
"I was invited to the exhibition by Kris Larson and am honored to be included in the group of professional photographers showing in FotoFest 2010 Biennial. I hope to learn as much as possible from the other artists and their works in the show," Omori said. "My work has been more about sculpture, works on paper and large scale installation and less in photography. I have been taking pictures of all sorts of subjects since I was a child, but lately I have become more serious about the possibilities of the photographic medium. So, this opportunity to showcase my work in this event is significant to me."
Omori began her interest in art when she was a child, but grew to be more serious about it during her graduate studies. After she graduated with a Master of Fine Arts in Painting and Drawing from the University of California, Los Angeles in 1985, she was hired as an art instructor at California State University. Although it was a part-time job, she enjoyed working with students and felt comfortable in the academic environment.
"So I continued to teach and make art at the same time. This sort of dual identity, being a practicing artist and being an art instructor seems to nurture both my students and myself," she said. "As my recent work has become more collaborative and involves my students, colleagues, friends, other artists and even community members, I have started describing my work as art projects. My work is no longer a piece of art on the wall, but rather a more dynamic and engaging experience of a place at a specific time."
In addition to showcasing works at FotoFest 2010 Biennial, artists Omori, Schulman and Gilbert will talk about their works with the public on March 4 at 1:45 p.m., 5:30 p.m. and 6 p.m., respectively. The community is also invited to attend the reception on March 4 from 5:30 to 7:30 p.m.
"As the Lone Star College-Kingwood Fine Arts Gallery is an educational space, I believe that this collection gives exposure to the divergent means photographers choose to express themselves," Larson said.
The Lone Star College-Kingwood Fine Arts Gallery is open to the community Mondays through Fridays from 10:30 a.m. to 5 p.m. The gallery is located in the college's Student Fine Arts Center. For more information on FotoFest 2010, call 281.312.1534.
For general information about Lone Star College-Kingwood, call 281-312-1600 or visit the web site at http://lonestar.edu/kingwood.htm
Lone Star College System consists of five colleges, including LSC-CyFair, LSC-Kingwood, LSC-Montgomery, LSC-North Harris, and LSC-Tomball, six centers, LSC-University Center, LSC-University Park, Lone Star Corporate College, and LSC-Online. With more than 51,000 students in credit classes last fall, LSCS is the largest institution of higher education in the Houston area and third largest community college system in Texas. To learn more, visit www.LoneStar.edu.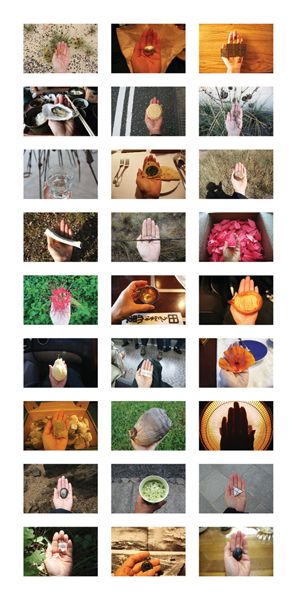 Lone Star College-Kinwgood art professor Mari Omori and other artists will have their works featured at the college's FotoFest 2010 Biennial from Feb. 25 to March 25. Pictured is one of Omori's panel of work that will be on display. For more information on the event, call 281.312.1534.