HOUSTON (February 25, 2010) – Although Spring semester is still in session and spring break is around the corner, current or future students can begin registering for the May mini-term and Summer I and Summer II classes at Lone Star College-Kingwood.
Registration for May mini-term and summers I and II begins Wednesday, March 3 and will continue until the first day of class. The May mini-term begins May 17 through June 4; Summer I starts June 7-July 13; and Summer II semester begins July 15 until Aug. 22. Courses are designed to fit a broad range of academic goals toward certificates, associate's degrees or university transfer.
Credit courses offered for the 2010 May mini-term and summers I and II semesters include: Accounting, Art, Biology, Business/Management/Marketing, Chemistry, Child Development and Family Studies, Chinese, Computer Information Technology, Cosmetology, Criminal Justice, Dental Hygiene, Drama, Economics, Education, English, Geography, Geology, German, Government, History, Humanities, Interior Design Technology, Interpreter Training Technology, Kinesiology, Mathematics, Music, Nursing, Occupational Therapy Assistant, Philosophy, Physics, Professional Office Technology, Psychology, Respiratory Care, Sociology, Spanish, Speech, Visual Communication, Vocational Nursing, and more. In Continuing Education, interested parties can take classes in Health Occupation such as Ophthalmic; Computers, Drawing I and II; GED orientation, review and test; Insurance, Management, Office Accounting I and II, Substitute Teacher Training, Silk Floral Design Training and more.
Register now for May mini-term, Summer I and Summer II 2010 credit classes in one of three ways: phone, online or on campus. Classes are offered days, evenings, or weekends in traditional, Internet, video, TV and independent study formats. Current students can register by telephone at 281-591-6625. Former and current students can register online at www.LoneStar.edu/registration
For general information about Lone Star College-Kingwood, call 281-312-1600 or visit our Web site at http://lonestar.edu/kingwood.htm
Lone Star College System consists of five colleges, including LSC-CyFair, LSC-Kingwood, LSC-Montgomery, LSC-North Harris, and LSC-Tomball, six centers, LSC-University Center, LSC-University Park, Lone Star Corporate College, and LSC-Online. With more than 62,000 students in credit classes and 19,000 in continuing education classes this spring, LSCS is the largest institution of higher education in the Houston area and third largest community college system in Texas. To learn more, visit www.LoneStar.edu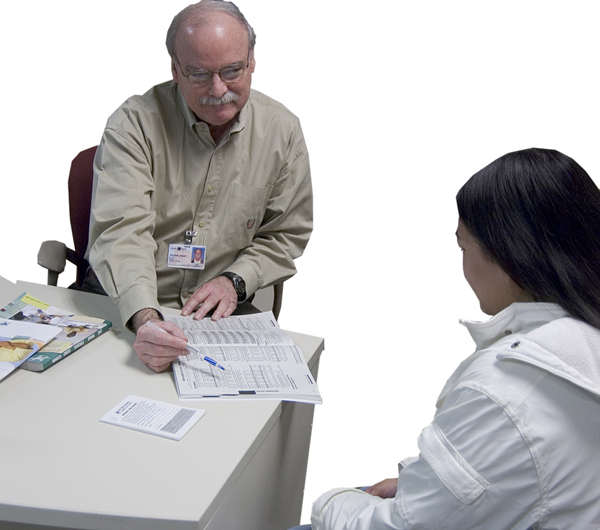 Lone Star College-Kingwood begins registering students for its May mini-term, Summer I and Summer II courses on March 3. Pictured is Chip Sanchez working to help register a student for classes.