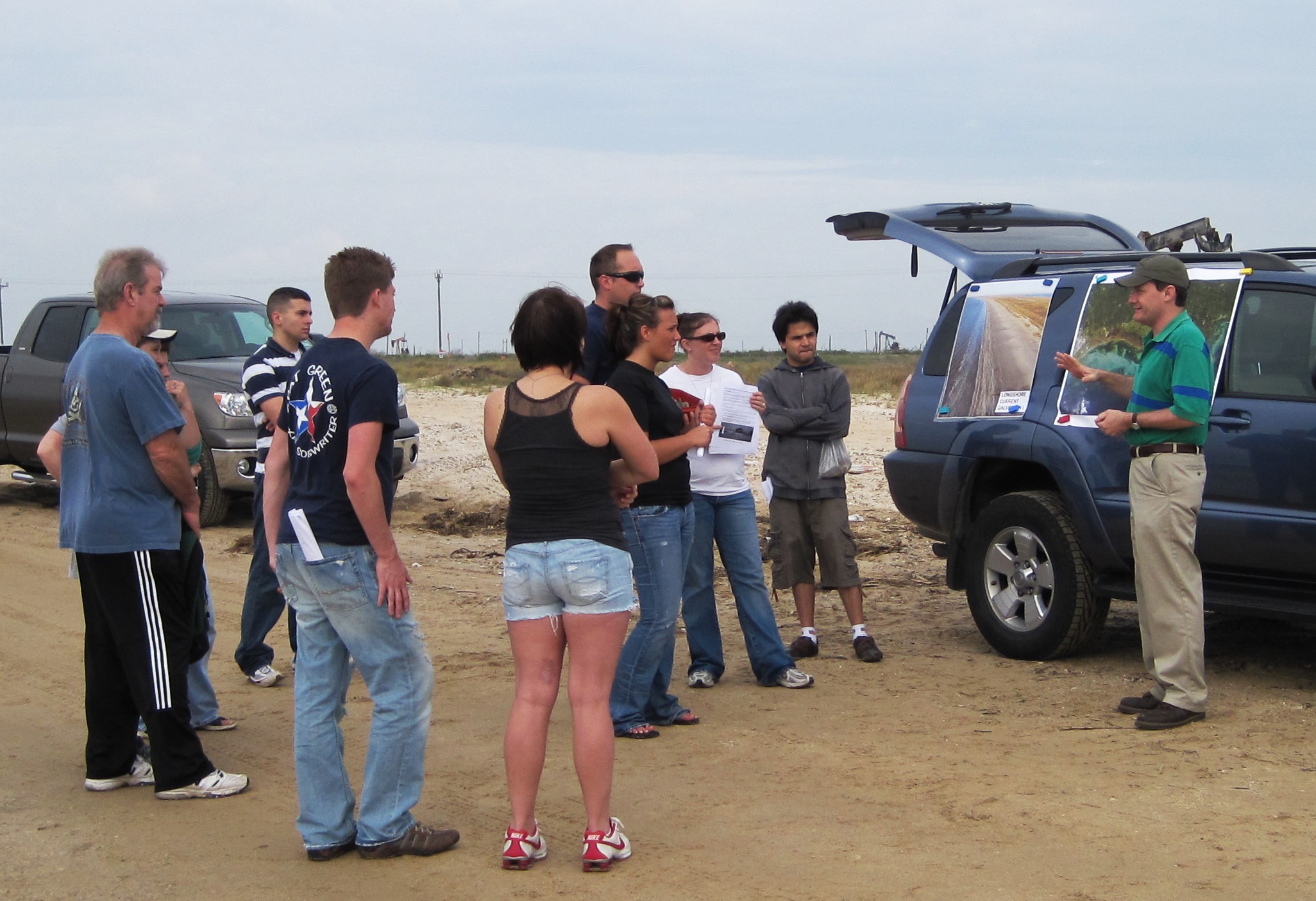 Dive into the first—and only—oceanography course offered throughout the entire Lone Star College System! Oceanography (GEOL 1445) will be offered this fall at Lone Star College-Montgomery, on Tuesdays and Thursdays, from 2:30 p.m.-5:20 p.m.

Throughout the semester, students will explore ocean floor topography, seawater chemistry, and the role of the ocean atmosphere system in controlling weather and climate. They'll also study the role of the ocean in the current understanding of global climate change using real-time oceanographic data.

"Climate change is a hotly-debated topic in our society," said Dr. Michelle McMahon, geology instructor at LSC-Montgomery and instructor of the oceanography course. "This course will present unbiased, peer-reviewed scientific data to help students understand the relationship between the ocean and the atmosphere and the science behind the climate change debate."

Students will also get hands-on experience in beach profiling, monitoring geologic processes, and studying the impacts of hurricanes and tropical storms throughout the Galveston Bay area.

"We are fortunate to live so close to one of the heavily-researched coastlines in the world," said McMahon. "Due to the recent impacts of Hurricane Ike, there is so much new information and lots for students to learn."

Recently, McMahon, along with geology instructors Richard Ashmore and Tom Hobbs, accompanied students and their friends and families to the Galveston coastline for an oceanography field trip. Participants saw first-hand the coastal geologic processes, the impact of Hurricane Ike, and the status of coastal development in Texas. The students compared sediment types and beach profiles in the area, including along Bolivar Peninsula, McFaddin Beach, and near the seawall in Galveston.

"We also discussed the Houston Ship Channel and the busy intracoastal waterway, and even had a chance to hear some harrowing stories from locals about their experience during Hurricane Ike," said McMahon. "The students learned about beach nourishment and coastal armament and what's being done to rebuild the area."

McMahon said the oceanography course this fall would include similar field trips where students would be responsible for collecting beach measurements and analyzing oceanography data.

"Studying oceanography is not just for geologists or geology students," said McMahon. "The course encompasses all sciences—biology, chemistry, physics, so almost any student can register."

For more information about the oceanography course offered this fall, contact Dr. Michelle McMahon at michellejmcmahon@LoneStar.edu.

Registration for the fall semester began April 1. Students are encouraged to register early for the best selection of courses. Students may search for classes and register online at www.LoneStar.edu/class-search. They may also register in person or via the phone.

Early registration and advising is recommended for the best choice of classes. Registration and advising hours are Monday-Thursday, 8 a.m.-7 p.m.; Friday, 9 a.m.-3 p.m.; and Saturday, 9 a.m.-2 p.m.

For more information about registration, contact the office of student services at (936) 273-7236.

LSC-Montgomery is located at 3200 College Park Drive, one-half mile west of Interstate 45, between Conroe and The Woodlands. For more information about the college, call (936) 273-7000, or visit www.LoneStar.edu/montgomery.

With more than 62,000 students in credit classes in spring 2010, Lone Star College System is the second largest and the fastest-growing community college system in Texas and the largest institution of higher education in the Houston area. LSCS consists of five colleges including LSC-CyFair, LSC-Kingwood, LSC-Montgomery, LSC-North Harris, and LSC-Tomball, six centers, LSC-University Park, LSC-University Center at Montgomery, LSC-University Center at University Park, Lone Star Corporate College, and LSC-Online. To learn more visit LoneStar.edu.