A bachelor's degree and a desire to make a difference in the lives of children are a great start to becoming a teacher at Lone Star College-Kingwood.
The college's Alternative Teacher Certification Program is now accepting applications with a $40 fee until June 1 for its fall semester. Students who have been accepted into the summer or will be accepted into the fall semesters are eligible to receive state funding.
"To become eligible for the money, students must be accepted into ATCP and enrolled in either the summer or fall semester by Aug. 15. The state-funded tuition reimbursement will be given to students on a first-come, first-served basis until it is gone," Twyla Coy, ATCP program coordinator, said. "The state funding reimbursement award has been given by the state with no guarantee that we will receive it next year."
Students qualified to receive the money can get $500 for Pedagogy and Professional Responsibilities classes, $150 for content courses such as Creating a Successful Classroom, Generalist EC-6 Teacher Prep, ESL Teacher Prep, and more; $500 for Internship I and II and $500 for Clinical Teaching.
According to students, this program has given them the skills they need to be successful and effective teachers to their future pupils.
"Having been out of college for more than 20 years, I was nervous about going back to school. My experience with Lone Star College-Kingwood's ATCP has been wonderful. All of my fears disappeared," Kimberly Self, Kingwood resident, said.
Heather LaTouche said the clinical teaching class was a wonderful experience that she will take with her throughout her teaching career.
"I felt well prepared and had a great support system. I learned a great deal of useful information and will always remember those 20 second graders as my 'first class'," LaTouche said.
The ATCP started in 2001 at LSC-Kingwood and since then, approximately 1,300 students have earned their teaching certificate. The 12 to 24-month intensive program is for individuals who hold a bachelor's degree or higher and are new to the teaching profession. The ATCP provides high-quality training for individuals seeking to obtain Texas Teacher Certification without going back to a university for a second degree. According to the State Board for Educator Certification, Lone Star College-Kingwood's TCP is one of the largest programs of its kind in Texas.
"The Alternative Teacher Certification Program is a great avenue to teach in the public schools of Texas. It is rewarding for me to advise prospective applicants, encourage clinical teachers and support our interns to be successful in the classroom," Jennifer Leadbetter, ATCP program manager, said. "It is the goal of Lone Star College-Kingwood's ATCP program to produce teachers of professionalism, quality and excellence."
Those who are interested in learning more should visit the ATCP website at www.kingwoodcollege/com/TCPor call 281-312-1716. To see a complete list of the certifications offered and to find out state requirements for becoming a teacher, please visit www.sbec.state.tx.us.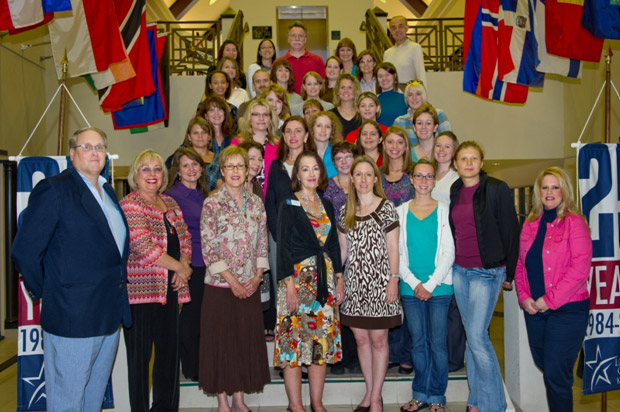 Register now for summer I, summer II and fall 2010 credit classes in one of three ways: phone, online or on campus. Classes are offered days, evenings, or weekends in traditional, Internet, video, TV and independent study formats. Current students can register by telephone at 281-591-6625. Former and current students can register online at www.LoneStar.edu/registration
For general information about Lone Star College-Kingwood, call 281-312-1600 or visit our Web site at http://lonestar.edu/kingwood.htm
With more than 62,000 students in credit classes in spring 2010, Lone Star College System is the second largest and the fastest-growing community college system in Texas and the largest institution of higher education in the Houston area. LSCS consists of five colleges including LSC-CyFair, LSC-Kingwood, LSC-Montgomery, LSC-North Harris, and LSC-Tomball, six centers, LSC-University Park, LSC-University Center at Montgomery, LSC-University Center at University Park, Lone Star Corporate College, and LSC-Online. To learn more visit LoneStar.edu.