A year-long search for Lone Star College-Kingwood's vice president of Student Success is now over. Darrin Q. Rankin, Ph.D. will begin his new position July 1. His office will be in the Administration Building in the president's suite.
Dr. Rankin is not new to the community college experience. He started his career in education as a student at Delgado Community College in New Orleans. Based on his experiences, he feels that he will be an asset to LSC-Kingwood.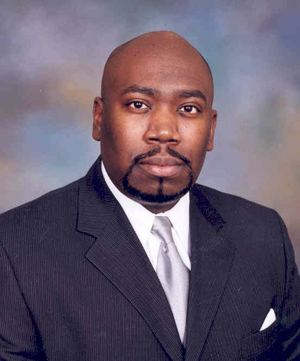 "I am ready to pour every experience I can into LSC-Kingwood with a laser sharp focus on student success, personal student accountability, development and progress and measurable outcomes of student success," he said. "I can't recall ever being this energized by an opportunity and for someone with over the top energy like me that is pretty scary."
With more than 20 years of higher education leadership experience in enrollment management and student development, Dr. Rankin is joining LSC-Kingwood from Marygrove College in Detroit where he served as the vice president for Student Affairs and Enrollment Management and dean of students. Prior to that, he was the vice president for Enrollment Services and Student Affairs at Clark Atlanta University in Atlanta. He began as the director of Admissions and advanced quickly to become the vice president for Enrollment Management and Admissions at Dillard University in New Orleans.
Recognized as a frequent presenter on many issues in higher education, such as "Data Driven Enrollment Management" to the Frederick Patterson Institute on Institutional Research, Dr. Rankin has completed doctoral research regarding the factors that impact student persistence and retention.
"Dr. Rankin was our unanimous first choice from our extended search process that started last summer. He possesses excellent professional qualities and exceptional leadership skills that we believe are not only an asset to students and their success, but also to LSC-Kingwood as a whole," said Dr. Katherine Persson, president. "We are excited and look forward to working with him in the very near future."
Dr. Rankin attended Delgado Community College in New Orleans. He earned a Bachelor of Arts degree in Pre-Law/Sociology from Loyola University, a Master of Science degree in Higher Education Administration with an emphasis on Student Personnel Services from Syracuse University and a Ph.D. in Higher Education Administration with concentration on Urban Higher Education from Jackson State University.
"It has taken me 20 years, but I have finally made it back to where I started, my first love, the community college. It all began for me as a student at Delgado Community College. It is because of that experience as a young student that I am where I am today. A community college recognized my potential when others quickly counted me out. I am very proud of my community college experience and I reflect on it often. Indeed, I am home now and where I am most comfortable in the Lone Star College System," he said.
In his spare time, Rankin spends time with his wife of fourteen years, Samira and their three children, Regis, Ethan and Iain.