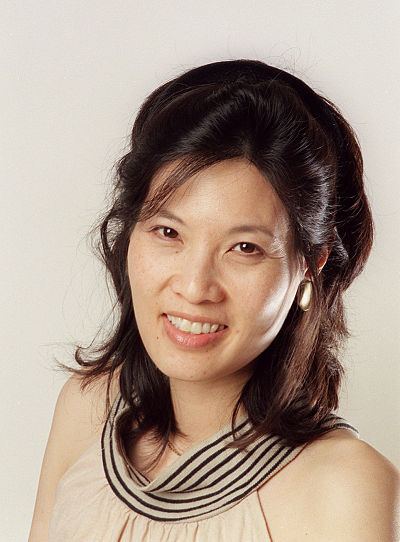 Sheryl WuDunn, co-author of "Half the Sky," will visit Lone Star College-North Harris on March 31, for a reading of her world-renowned book and discussion of her work. The event will take place at 2:30 p.m. in CE-101 of the college's Community Education Building located at 2700 W.W. Thorne Drive, Houston, Texas.
"Half the Sky" lays out an agenda for the world's women and three major abuses: sex trafficking and forced prostitution; gender-based violence including honor killings and mass rape; maternal mortality, which needlessly claims one woman a minute. It attempts to create a movement to emancipate women and fight global poverty by unlocking women's power as economic catalysts. WuDunn co-authored the book with her husband, Nicholas D. Kristof.
More information on "Half the Sky" and its authors is available at www.halftheskymovement.org.
This is the last in a series of events taking place at LSC-North Harris during March, which recognize and celebrate Women's History Month.
WuDunn is visiting thanks to the Prime Time Lit book club of the North Harris County Branch of the American Association of University Women. The group won a competition against more than 850 book clubs to have a visit by one of the authors. The competition was sponsored by Mercy Corps.
An investment advisor, with a focus on philanthropy, WuDunn and her husband won a Pulitzer Prize for their coverage of China. WuDunn, the first Asian-American to win a Pulitzer, has been an executive at The New York Times and worked in finance at Goldman Sachs and Bankers Trust.
Lone Star College-North Harris is located at 2700 W.W. Thorne Drive, one-half mile south of FM 1960 East, between Aldine-Westfield and Hardy Roads. For more information about the college, call 281.618.5400 or visit LoneStar.edu/NorthHarris.
With more than 69,000 students in credit classes for fall 2010, and a total enrollment of more than 85,000, Lone Star College System is the largest institution of higher education in the Houston area, and the fastest-growing community college system in Texas. Dr. Richard Carpenter is the chancellor of LSCS, which consists of five colleges including LSC-CyFair, LSC-Kingwood, LSC-Montgomery, LSC-North Harris, and LSC-Tomball, six centers, LSC-University Park, LSC-University Center at Montgomery, LSC-University Center at University Park, Lone Star Corporate College, and LSC-Online. To learn more visit LoneStar.edu.
###