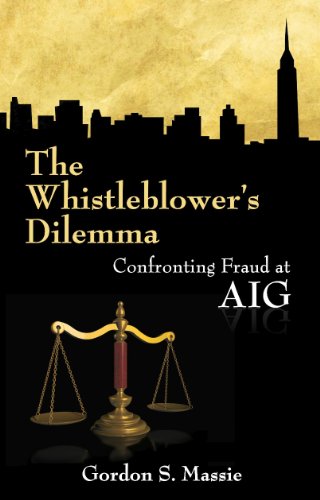 THE WOODLANDS, TX (March 22, 2011) – "Too big to fail and too corrupt to survive" captures the essence of local author Gordon Massie's recently released book about his former employer, AIG. In "The Whistleblower's Dilemma, Confronting Fraud at AIG," Mr. Massie poignantly describes the toxic mix of arrogance, deception, fraud and incompetence that reduced AIG to a shell of its former self.
On Tuesday, April 5, Lone Star College-Montgomery and the Lone Star College- Montgomery Accounting Club will host Massie's official book launch. The event begins with a 5 p.m. reception in the Music Hall (Building H) lobby, followed by the author's presentation in the new Recital Hall at 6 p.m., and concludes with a book signing and sale in the Music Hall lobby at 7 p.m. The event is free and open to the public.
"We are proud to host Mr. Massie's book launch as we feel he has an important message to share—not only with our students, but with anyone who faces a moral dilemma in the workplace or life in general," said Steve Scheffler, dean of college relations at LSC-Montgomery.
For more than 30 years, Massie climbed the business ladder the honest way—making money by competent analysis of transactions and investments, solid management skills and loyalty to both his employees and his company shareholders. But that honesty was nearly his undoing. Although he saw mounting abuses and warned executives of the consequences, he believed that AIG would correct its mistakes. In the end, AIG did not change its ways and Massie soon found himself a target of frightening corporate malfeasance. In the recent era of sensational corporate impropriety and collapse, Massie's book is a candid profile of AIG told by its former head of the leveraged finance group.
Massie has embarked on a national speaking circuit to share his story with college ethics and corporate politics classes, as well as with professionals in the financial industry to challenge them to examine how they might react when faced with an ethical dilemma involving their employer.
AIG may have been too big to fail, but in the end the testimony of an honest man showed it was too corrupt not to fail.
To RSVP for the April 5 event or for more information on speaking engagements with Mr. Massie, please contact Ann Wolford at annwolford@juno.com or (832) 715-5163.