See the creativity of two visiting artists on display June 7 through July 7 at Lone Star College-CyFair's Bosque Gallery with the summer exhibition titled "New Forms in Printmaking: Anna Mavromatis and Clarke Curtis."
"Using mostly paper, my work is often a 'marriage' of traditional printmaking techniques and digitally generated imagery," said Mavromatis, whose work is found in private and public collections around the world. "My paper sculptures contain an open ended 'thought' and their design and structure reflects my years of studying, training and working in the fantasy world of fashion."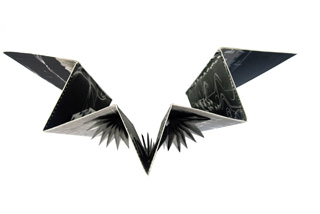 Mavromatis is an artist who illustrates her "stories" through numerous mediums and formats.
"The narrative in my work is often about attempts to re-establish connection with people, situations, beliefs and roots long lost or suddenly interrupted," she said. "It is a quest to revisit unresolved encounters, reach previously missed understandings or simply express emotions without the use of words."
In this LSC-CyFair exhibition, while Mavromatis's artist books complicate the intersection of book, art, design and fashion, Curtis's installations fill the gallery with haunting humanoid forms.
"I am interested in objects from American culture that are relevant to my personal history," said Curtis, who currently resides in Austin, Texas but has lived in Oregon, Ohio and South Carolina. "Through the use of collage, appropriation and re-contextualization of my own printed work, I establish my position while creating a dialogue with culture at large."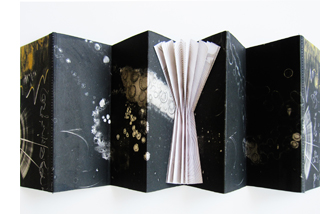 Curtis said a great influence in his creative practice has been the output within the medium of printmaking and the principle of the multiple.
"From the amount of impressions that can be taken from a copperplate/stone, to the many ways of creating sound, video or 3D objects, the numerous possibilities of printmaking have expanded my position on how to create and think about the process of art and critique," he said.
Learn more about the visiting artists in person at a reception set from 1:30 p.m. to 3:30 p.m. Wednesday, June 15.
The Bosque Gallery is located in the Center for the Arts building on the Barker Cypress campus at 9191 Barker Cypress. Gallery hours are 11 a.m. to 2 p.m. Tuesday through Thursday.
For gallery information, go to LoneStar.edu/bosquegallery or call 832.482.1038.