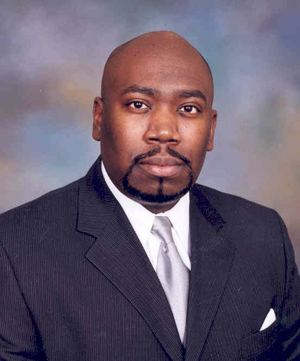 Dr. Darrin Q. Rankin's message on the importance of higher education in the lives of all is widely known at Lone Star College-Kingwood and at other higher education institutions.
To reach a broader audience, Rankin, vice president of Student Success at LSC-Kingwood, will travel to the Nelson Mandela Metropolitan University in South Africa this month to present his paper, "Diversity Challenges: The 21st Century African American Male in Higher Education". This topic, selected by the National Association of African American Studies (NAAAS) and Affiliates, will cover the African American male and progress made in terms of access and success regarding educational attainment with an emphasis on the postsecondary level.
"The issue of access, success and attainment is critical for the United States as the country struggles to continue to lead in areas of math, science and other critical research as compared with other powerful countries of the world," Rankin said.
The NAAAS committee selects topics that deal with training and working with youth in higher education for presentation at various forums around the world. Places such as Africa, China, and several states throughout the country are selected as venues for people to present their research.
"Through this presentation, I hope to enlighten those present about the realities of the struggle and triumph in this country as it relates to education and access for the poor and less affluent," he said. "In addition, I believe this talk will benefit the community because it will provide insight to them on the value of an educated citizenry. Further, it will benefit all in terms of recognizing education as not only a private good, but a public good as well."
Prior to joining LSC-Kingwood in July 2010, Rankin served at eight institutions of higher learning and has a national reputation of being a leader in education. With more than 24 years of higher education experience and a tremendous heart for students, Rankin's passion focuses on student advocacy and student success. He is regularly sought out nationally as a speaker for student-related and professional events.
---
Register now for credit classes online through myLoneStar. Classes are offered days, evenings, or weekends in traditional, Internet, video, TV and independent study formats. For more information on how to register online, visit www.lonestar.edu/registration.
For general information about Lone Star College-Kingwood, call 281-312-1600 or visit http://lonestar.edu/kingwood.htm
With more than 69,000 students in credit classes for spring 2011, and a total enrollment of more than 85,000, Lone Star College System is the largest institution of higher education in the Houston area, and the fastest-growing community college system in Texas. Dr. Richard Carpenter is the chancellor of LSCS, which consists of five colleges including LSC-CyFair, LSC-Kingwood, LSC-Montgomery, LSC-North Harris, and LSC-Tomball, six centers, LSC-University Park, LSC-University Center at Montgomery, LSC-University Center at University Park, Lone Star Corporate College, and LSC-Online. To learn more visit www.LoneStar.edu.