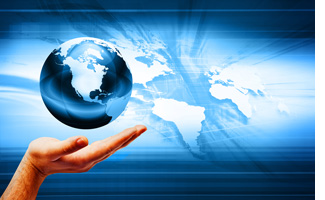 With a theme of "Celebrating and Promoting International Educational Exchange," Lone Star College-CyFair hosts International Education and Global Entrepreneurship Week Nov. 14 though Nov. 18.
The weeklong celebration features a variety of presentations and displays, a cooking demo, a film discussion, an extravaganza, a dance festival and more. Other highlights of the week are award recognitions of the Student Entrepreneur of the Year, Study Abroad Photography Contest and the International Education IQ Quiz Contest winners.
The events schedule begins Monday with keynote speaker Bill Klein and his "Reach for the Stars" 11:30 a.m. presentation. A Study Abroad presentation will be held at 1:30 p.m. on upcoming 2012 opportunities as well as a look as past academic trips followed at 2:30 p.m. with a presentation on the Korean culture and customs.
Tuesday includes "Process of Exporting/Finding new Business Overseas" 11:30 a.m. presentation with U.S. Department of Commerce's Brendan Kelly. At noon there is a cooking demo followed at 2 p.m. with a Zumba dance workout. The film "Night of the Shooting Stars "La Notte de San Lorenzo" is at 7 p.m. and a discussion afterward.
Mid-week events include an 11:30 a.m. Entrepreneurship Panel Discussion followed with a 1 p.m. Community Development Strategies "Houston Economic Forecasting" talk with Charles Savino and a 2 p.m. Wells Project presentation.
Thursday features the International Extravaganza at 11:30 a.m. with a parade of costumes and talent show and more. At 1 p.m., the Books Without Borders Book Club discusses "Whale Rider" and at 5 p.m., the library's Kids Corner staff hosts a "Peace Around the World" craft for ages 4 to 12. (Tickets are given out one hour prior to craft time.)
The celebration concludes Friday with the 11:30 a.m. International Dance Festival. However, the International Doll, Korean Culture, Reflections on Study Abroad Photography, Focus on Russia and International Education/Study Abroad book displays will be featured in the library throughout November.
Click here to download a complete schedule of events for IEGE Week.
For event information, contact Student Activities Program Manager Daniel Villanueva at 281.290.3270.