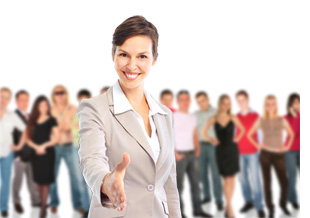 To start the Lone Star College-CyFair experience off on the right foot, get it all done – take the tour, receive important academic information, get advised and register - at the free New Student Orientations now as classes start Jan. 17.
All first-time-in-college (FTIC) students are now required to attend a New Student Orientation in order to register for classes, said Christine Timmerman, Director of Outreach and Retention.
"During orientation, students will meet student leaders, faculty and staff; get trained on the MyLoneStar system; learn their way around campus and find out about all the student services and academic programs available at LSC-CyFair," said Timmerman. "Students will also have a chance to receive academic advising and to register for spring classes."
New Student Orientations are available on various days Jan. 5-13, 2012. All sessions are free, but space is limited and students must pre-register online at LoneStar.edu/cyfair-orientation to receive a confirmation with room location and other program information.
Orientation sessions will be held at the Barker Cypress campus at 9191 Barker Cypress Road at West Road.
Call 281.290.3430 or e-mail cfoutreach@lonestar.edu for information.