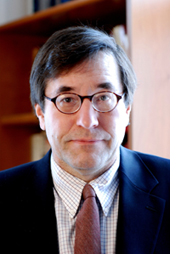 American History and President Abraham Lincoln fans will enjoy an evening with Dr. Kenneth J. Winkle as he presents "Lincoln's Citadel: The Civil War in Washington, D.C." at Lone Star College-CyFair.
"We are pleased to have Dr. Winkle, an award-winning author and professor at University of Nebraska-Lincoln, explore with us Lincoln's presidential leadership and personal life in war-torn Washington, D.C.," said Esther Robinson, who teaches history at LSC-CyFair. "The goal of this special presentation is to gain a greater understanding of the role Lincoln played in protecting the city of Washington, D.C. and the government of the United States in one of the greatest periods of crisis in our history."
As a professor, Dr. Winkle has taught a dozen different courses in 19th century U.S. history, the Civil War Era, family history and historical methods. In addition, he won the University of Nebraska's Sorensen Award for Distinguished Teaching in the Humanities.
As author of "The Politics of Community: Migration and Politics in Antebellum Ohio", "The Oxford Atlas of the Civil War" and "The Young Eagle: The Rise of Abraham Lincoln", he won the Allan Sharlin Award of the Social Science History Association, the Society for Military History's Distinguished Book Award and the Abraham Lincoln Institute Book Award. In addition, his book "Abraham and Mary Lincoln", which offers a vivid portrait of the couple's married life, is a volume in the Concise Lincoln Library.
The free Jan. 25 community presentation, "Lincoln's Citadel: The Civil War in Washington D.C." which is also the title of Dr. Winkle's upcoming book W.W. Norton will publish in 2013, will be held at 7 p.m. in the Main Stage Theatre, located in the Center for the Arts building.
LSC-CyFair's History Department is sponsoring this presentation, which is being held in conjunction with Lincoln: The Constitution and the Civil War, a traveling exhibition on display in the LSC-CyFair Branch Library through Feb. 17. The presentation is underwritten by W.W. Norton Publishers and an LSC-CyFair Windows on the World grant.
The library, which is located on the LSC-CyFair campus at 9191 Barker Cypress, is also hosting a variety of exhibition-related library programs and activities. For information, call 281.290.5276 or for a schedule of events, go to LoneStar.edu/library/Lincoln.
About Lincoln: The Constitution and the Civil War
This traveling exhibition is organized by the National Constitution Center and the American Library Association Public Programs Office. Lincoln: The Constitution and the Civil War is made possible by a major grant from the National Endowment for the Humanities and is based on an exhibition of the same name developed by the National Constitution Center. Local funding for programs is provided by the LSC-CyFair Branch Friends of the Library.