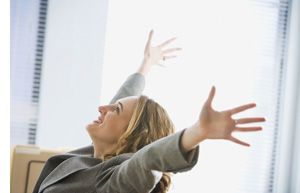 As the annual Women's Month celebration comes to a close, don't miss the "Breaking Boundaries in the Workforce" panel discussion set March 28 at Lone Star College-CyFair.
"Continuing our 2012 theme 'Empowering Women to Be All We Can Be' we invite you to explore and learn what women experience in male-dominated fields, such as engineering, finance, law, medicine and more at this free event," said Fay Lee, committee member. "This is also a great opportunity to ask our panelists about internships and other job-related interests."
Among the panelists are Elizabeth Garcia, Police Officer at LSC-CyFair; Anna Ha, Attorney for Jones Day; Joy Hall, Project Manager (Engineering) for ConocoPhillips Company; Patricia Harless, Texas State Representative District 126; and Tien San Lucas, Financial Analyst for Brasada Capital Management.
Light refreshments will be served at this event set for 6:30 p.m. – 8 p.m. in the Technology Building, room 102 on the Barker Cypress campus at 9191 Barker Cypress.
For information, contact Rivera at Brenda.A.Rivera@LoneStar.edu Stasney at Rebecca.A.Stasney@lonestar.edu or go to LoneStar.edu/womensmonth-cyfair.