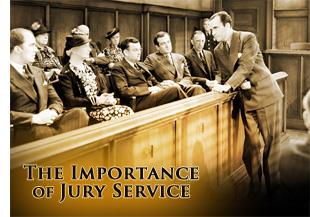 Learn the "Importance of Jury Service" at a free presentation March 29 at Lone Star College-CyFair.
Join Esther Cortez Treneer of Dietz, Aliseda & Associates as she shares statistics regarding responses to jury summons, the jury selection process, juror responsibilities, the differences in criminal and civil jury trials, a brief history of jury service and more.
"This Student Ambassadors sponsored event provides students and community members with the opportunity to see the true importance of jury duty and that it is a civic luxury," said Rachel Valle with LSC-CyFair's Student Life Department. "The United States is one of only a few countries that incorporate a jury in its system. We are happy to encourage the students at LSC-CyFair to be a part of this significant process."
This free presentation will be held from 1 p.m. to 2 p.m. in the Conference Center at 9191 Barker Cypress.
For information, contact Amanda Petter at Amanda.M.Petter@LoneStar.edu.