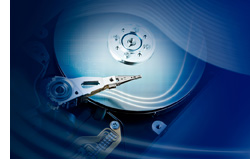 Thinking about a new PC or have a nagging PC question? Get information and answers at the free Lone Star College-CyFair Technology Spotlight event April 18.
Representatives with the BuildorBuy.net group of Houston Area League-PC will share information on personal computers and the advantages of new computer hard drives, including how and why to use Desktop PC AHCI Hot Swap, from 1 p.m. to 3 p.m. in the Technology Building, room 102, on the campus at 9191 Barker Cypress.
In addition, a short informal Help Desk Q&A session will follow with BuildOrBuy and LSC-CyFair's Computer Information Technology (CIT) students available to answer basic questions regarding hardware and software, desktop vs. laptop, recording off the Internet, making better use of a PC, setting up multiple monitors and more.
"We want to help people feel more comfortable with computers and new technology," said Joanne Ballato, IT professor. "The LSC-CyFair CIT Department is sponsoring this spring event with plans to hold monthly Technology Spotlight sessions next fall as well."
For event information, email Joanne.Ballato@LoneStar.edu or call 281.290.3463.