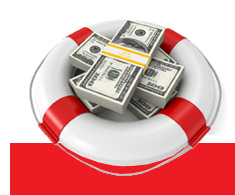 How do you get the money available for college through financial aid? Lone Star College-CyFair can help with workshops available through May 11.
Parents and students will get free, on-site assistance applying for financial aid using the Free Application for Federal Student Aid (FAFSA). All workshops will be held in the Center for Academic and Student Affairs (CASA) building at LSC-CyFair, 9191 Barker Cypress.
The FAFSA is used to determine eligibility for federal and state financial aid programs such as grants, loans and work study. Students should bring all 2011 tax information (w2s, tax return, etc.) for themselves and their parents.
Workshops are available at various dates - April 11, April 13, April 16, April 21, April 23, April 30, May 1, May 2, May 9 and May 11 - and times. In addition, workshops will be offered in Vietnamese from 10 a.m. to noon and in Spanish from noon to 2 p.m. Thursday, April 19.
Due to limited seating for all workshops, students must pre-register via e-mail at CyFairFinancialAid@LoneStar.edu or in person at the financial aid office in CASA.
For information on these financial aid workshops, call 281.290.3495 or go to LoneStar.edu/cyfair.