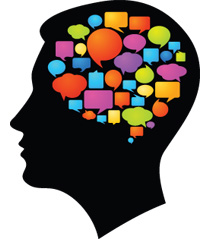 Lone Star College-CyFair's new Art Speak Series proves there is more to the art world than gallery exhibitions, such as issues of censorship and spirituality.
Join art faculty members Anne Engerrand and Matt Backer for engaging discussions about art in this new series starting with "Censorship and the Visual Arts" Oct. 18.
"The topics are either geared toward hot button issues in the art world or directed at making people aware of the great art that the area has to offer," said Backer, professor of Art History and director of the Bosque Gallery at LSC-CyFair.
This semester, those in attendance will be able to form a more educated opinion about issues in the art world, such as censorship, or learn about artists with public artworks in Houston, said Backer.
Join Engerrand, an adjunct professor of art history and art appreciation at LSC-CyFair as well as a licensed non-practicing attorney in Texas, at 3 p.m. Oct. 18 to examine the limitations that the Constitution imposes on the government to regulate art and the method of its expression.
The Art Speak Series discussions will be held in the Recital Hall, room 102 of the Center for the Arts building at 9191 Barker Cypress.
For information, email Matthew.S.Backer@LoneStar.edu or call at 281.290.3445. For gallery information, go to LoneStar.edu/bosquegallery.