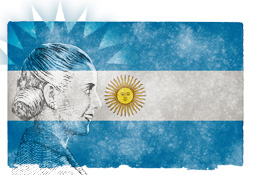 Lone Star College-CyFair's must-see amateur volunteer production of Tim Rice and Andrew Lloyd Webber's Tony Award-winning musical will be on stage Nov. 9 through Nov. 11.
"Our music and theatre departments are teaming up to present the unforgettable true story of Eva Perón's rise to power as Argentina's First Lady and advocate for the poor," said Alex Qian, LSC-CyFair's artistic director of vocal activities. "Our talented cast features emerging professional local elementary school, middle school, high school and college students."
This rock opera is based on the life story of Eva Duarte, who was born in 1919, illegitimate, poor and without privilege. As the second wife of Argentine President Juan Peron, she became the most powerful woman her country had ever seen, the First Lady of Argentina, at the age of 27. She died in 1952 of cancer at the age of 33.
In addition to the performances with stage direction by Paul Houpt, there will be a talk back following the Nov. 11 matinee. Join the talented singers to find out what they enjoyed and learned from this show, the challenges in learning the music, dancing and staging, parts they will remember most and more, said Qian.
Performances will be held at 7:30 p.m. Friday and Saturday and at 3 p.m. Sunday in the Main Stage Theatre in the Center for the Arts building at 9191 Barker Cypress.
Tickets are $15 for general admission and $10 for seniors. Group discounts are available.
For tickets and information, call 281.290.5201 or go to LoneStar.edu/boxoffice.