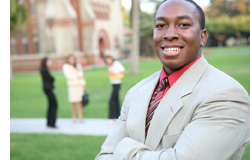 In an effort to fill part-time teaching positions in several disciplines at Lone Star College-CyFair, there will be an Adjunct Faculty Job Fair from 9 a.m. to 11:30 a.m. Saturday, Nov. 10 in the Conference Center on the campus at 9191 Barker Cypress.
Instructional and human resource personnel will be available to assist with applicant screening and to answer questions, as well as help with the online application process.
Job fair attendees are asked to bring multiple copies of résumé and transcripts as well as electronic versions on a flash drive for uploading and applying online during the event. However, interested candidates are encouraged to apply online prior to the job fair at jobs.lonestar.edu.
Among the specific disciplines currently in need of instructors are English as a Second Language, French, German, Japanese, Spanish, Machining, Welding, Electronics & Automation, Field Service Technician, Chemistry, Biology, English (all levels), Math (all levels), Physics, Speech, Government, Computer Information Technology (Networking, Hardware/Software/Programming), Humanities, Philosophy, Music, Drama, Art, Accounting, Nursing, History, Psychology, Criminal Justice, Sociology, Radiologic Technology, Emergency Medical Services, Echocardiography and Sonography. Business, Education and Fire Science are not required at this time.
These disciplines have different requirements depending on the subject matter; generally, academic disciplines require a master's degree in the teaching field or a master's with 18 graduate hours in the teaching field. Career and technical areas generally require a bachelor's degree with three years of relevant industry experience.
LSC-CyFair, the largest college in the Lone Star College System, offers classes and programs at various times and days of the week each semester including evenings and weekends.
"This job fair gives the college an opportunity to connect to the surrounding professional community as well as solidify our commitment to quality instruction by seeking the best instructors for our students," said Vice President for Student Learning Dr. Feleccia Moore-Davis.
For information on the job fair, go to LoneStar.edu/cyfair or call 281.290.5975.