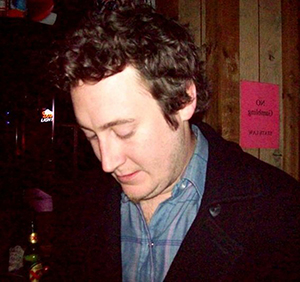 HOUSTON (Jan. 4, 2013) – The exploration of how modern culture is affected by imagery is the theme of "RGB", a video installation by Johnny DiBlasi.
At the first 2013 art exhibition at Lone Star College-Kingwood, DiBlasi will also demonstrate how imaging technologies inform the way people perceive landscape and reality. The art show will take place Jan. 7-Feb.7. The artist talk is Jan. 17 from 12:30-2:30 p.m. and 6-8 p.m. Both events will be in the Fine Arts Gallery.
"'RGB' aims to open up these questions about digital images by revealing them in a most basic form: numerical information that is translated into a collection of pixels that emit colored light," DiBlasi said.
DiBlasi aims to address these ideas of contemporary landscape and embedded technologies. He wishes to construct environments for the viewer that are powered by electronic images and imaging systems. "RGB" is the latest endeavor of DiBlasi's interdisciplinary practice of making experiences that point to the intersection of art, technology, and engineering.
"I am interested in creating an environment that immerses the viewer; an environment that explores how a space can be understood and mediated through digital information," he said.RGB is a site specific video installation that investigates the formal aspect of digital color. The viewer walks into the gallery space and is surroundedby a number of floating projection screens that emit computer generated imagery. The images themselves are not pictorial, but rather represent the formal quality of digital color through solid and abstracted fields of color.
Real time data is then pulled from the environment, causing the computer generated colors to shift, mutate, and evolve over time. As the computers create the images, they also are fed with information that references the site: both the immediate gallery space and the surrounding area of Kingwood. Environmental variables such as temperature, web traffic, sunlight, sound, and bodies within the space all affect the evolving projected colors.
"Throughout history, we can see how our technology has altered the landscape. In turn, we adapt to the new landscape," DiBlasi said. "There is this feedback loop whereby we build our own environment, which changes the way we interact with and perceive the world. Through my work, I am interested in this complex relationship between the landscape and technology."
For more information on "RGB", a video installation by Johnny DiBlasi, contact the Fine Arts Gallery at 281-312-1534 or KC.ArtGallery@LoneStar.edu. The gallery is located in the Performing Arts Center room 114.Register now for credit classes online through myLoneStar. Classes are offered days, evenings, or weekends in traditional, Internet, video, TV and independent study formats. For more information on how to register online, visit www.lonestar.edu/registration.
For general information about Lone Star College-Kingwood, call 281.312.1600 or visit http://lonestar.edu/kingwood.htm.
With 75,000 students in credit classes and a total enrollment of more than 90,000, Lone Star College System is the largest institution of higher education in the Houston area, and the fastest-growing community college system in Texas. Dr. Richard Carpenter is the chancellor of LSCS, which consists of six colleges including LSC-CyFair, LSC-Kingwood, LSC-Montgomery, LSC-North Harris, LSC-Tomball and LSC-University Park, five centers, LSC-University Center at Montgomery, LSC-University Center at University Park, Lone Star Corporate College, and LSC-Online. To learn more visit LoneStar.edu.