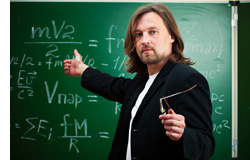 Lone Star College-CyFair's efforts reaching out to middle school children, in particular, to promote Science, Technology, Engineering and Mathematics (STEM) Education, are evolving.
Each fall, during the college's annual Cy-Fest, there are numerous activities related to math and science. The math department, the Math Club and students who are planning to teach math at the elementary and middle school level design games to pique the interest of future engineers and scientists. Each spring, LSC-CyFair hosts the Gulf Coast Regional Science Olympiad, which draws junior and high school students from throughout the state.
Last summer, LSC-CyFair held a Summer Bridge STEM Pilot program targeting area middle school students, who would potentially be first-generation college students and where English was not necessarily the only language spoken at home, said Sharon Stefan, associate professor of math.
"This is the age group where it's so crucial to get them involved in the sciences because at the middle school all of a sudden it's not cool to learn about math and science," she said. "We had a feeling these students wanted to grow up to be engineers, doctors and such. They were excited about math and science, but they and their parents didn't know what all was involved from which courses to take to what kind of careers were available."
LSC-CyFair offered two week-long STEM academies for approximately 40 students with sessions concentrating on technology/programming; robotics/pre-engineering; chemistry/biology/physics and mathematics.
"The goal was for students to do a week-long academy using math, science and computer modules and tools of the trade, such as do the architectural plans, distribute jobs – landscaper, architect technician – and at the end build and light up a model city," said Stefan. "It was interesting to watch the project go from paper plans to 3D."
LSC-CyFair student Javier Llovera served as one of six teaching assistants and mentors to the middle school students. He said he enjoyed helping the students with activities, such as participating in a geocaching scavenger hunt, making animated videos, conducting science experiments with different types of energy and hearing speaker engineering presentations related to building aesthetics and architecture as well as about career options.

Llovera plans to further explore his own interest in science and math as he transfers next fall in pursuit of an engineering degree.
"With science, it's interesting to learn why stuff happens, how things are produced, make materials and modify them to sustain weather conditions and forces that can act on it," he said. "And with physics and math problems, I see a puzzle with parts to move around and put in order and it just makes sense."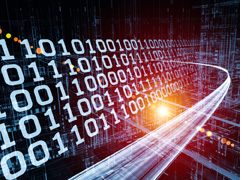 Llovera said the college's pilot program helped students start thinking about taking care of their grades now, which has an impact on them if they want to go to college or to get a job.
"It's not so much about deciding what they want to do, but letting them know the importance of what they are doing now, why they are doing it and why they should care," he said.
Agreeing with Llovera is another LSC-CyFair student, Paola Garcia-Agreda, who volunteered in Cy-Fest's science area and recently transferred to the University of Houston to major in chemical engineering.
"I think introducing students to the STEM field early is great so they kind of know if they like it and want to do it as a career. It's better than waiting until college to decide. Less pressure," she said.
Stefan said LSC-CyFair's pilot program, which gave middle school students an opportunity to walk the campus, meet and interact with college students and get excited about going to college, yielded many positive results.
"Some students realized the science and math they learned wasn't static, it came alive for them. Some were more interested in the engineering field now. Others were so surprised that what they were learning (ratios and proportions) at school had everyday applications," Stefan said. "And a nice bond formed in the mentoring relationship between students and TAs."
A surprise result came from the TAs, who said they would like to do more programs and outreach at the college level, said Stefan. The community speaker session was a great networking opportunity for them and confirmation for the college students that they too were on the right college/career path.
In addition, parents not only gained valuable information and resources to help their child get on the right path to college, but they asked for follow up STEM programs.
"LSC-CyFair understands the benefit to our community in providing STEM education to students of all ages," said Dean of Science, Math and Engineering Dr. Claire Phillips. "Through our many community service efforts, our faculty enlist the help of our students which, in turn, deepens our students' knowledge of science, technology, engineering and mathematics in the workplace."
Phillips said industry partners are always welcome to help support the college's efforts and to act as mentors for LSC-CyFair students.
For information about partnerships, outreach and possible future STEM academies, call 281.290.3967. For information on LSC-CyFair, go to LoneStar.edu.