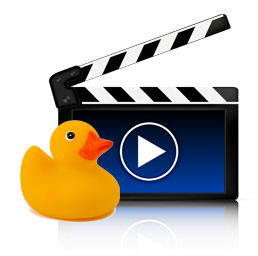 Whose film will win the grand prize at this year's Quack Attack Film Festival? Find out when the 10 category and overall winners are announced April 26.
This annual Lone Star College-CyFair event is the opportunity for amateur film makers to showcase their talents in the world of film and video and be honored for their unique abilities of storytelling.
The festival is open to everyone, however, a jury of entertainment industry professionals will actually choose the winners based on: Creativity, Audio, Story, Cinematography and Special Effects. Awards will be given in each category, first-place winners in each will move forward to an overall category with distinguished trophies for the top three winners.
Competition categories include: Drama, Comedy, Romance, Horror, Sci-Fi, Music Video, Documentary, News Package, Action and Public Service Announcements / Commercials.
"Come enjoy a night of fun and imagination at LSC-CyFair," said Nobell Vasquez, Video Production Club cosponsor. "We will show the 'best of' among all the film submissions and the winning filmmakers will be unveiled."

The Quack Attack Film Festival will be held at 7:30 p.m. in the Conference Center, located on the Barker Cypress campus at 9191 Barker Cypress.
For information on the the college's student Video Production Club or this annual event, email Nobell.L.Vasquez@lonestar.eduor go to LoneStar.edu/clubs-cyfair.