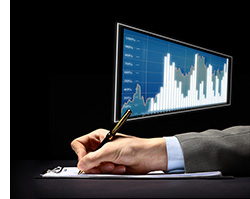 Lone Star College-CyFair's Speaking of Business Series returns Sept. 25 with "Avoiding Risks and Smarter Choices" for the business savvy employee.
A special agent with the Federal Bureau of Investigation Community Outreach Division will discuss common issues facing the business world, the FBI's top 10 priorities and career opportunities.
This talk will be held from 1 p.m. – 2:30 p.m. in the Center for Academics and Student Affairs (CASA) room 110.
Light refreshments will be served, however space is limited.
The free Speaking of Business Series is designed to enhance the personal and professional development of future business and community leaders.
Sponsoring this series is LSC-CyFair's Business Department. For information, contact Ruben Howard, department chair, at 281.290.5233.