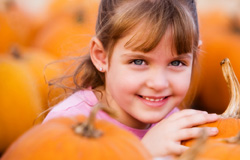 Join staff at Lone Star College-Fairbanks Center for the Annual Fall Festival from 6 p.m. to 8 p.m. Friday, Oct. 25 for a free, family fun evening.
This event offers a safe trick-or-treat alternative for children and families from LSC-Fairbanks Center and the surrounding communities as well as promotes activities that represent the diversity of different cultures in the community
"Come have fun in your favorite costumes for the 7 p.m. contest with special prizes," said Rachel Valle, event organizer. "Then stay for some festive games, delicious food, and of course, sweet treats for everyone."
For information on this event at LSC-Fairbanks Center, which is located at 14955 Northwest Freeway near Beltway 8, call 281.290.3270 or 832.782.5000.