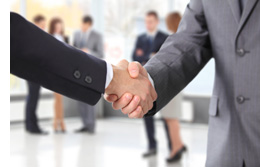 Lone Star College-CyFair's Speaking of Business Series continues Nov. 20 with "The Art of Networking: Becoming a Savvy Student and Professional."
This event will feature a panel of professionals who understand the importance of networking and are members of professional associations or trade groups, which offer connections to people, information and training.
Networking will begin at 1 p.m. followed with the 1:30 p.m. talk set in the Center for Academics and Student Affairs (CASA) room 110.
Light refreshments will be served, however space is limited.
The free Speaking of Business Series is designed to enhance the personal and professional development of future business and community leaders.
Sponsoring this series is LSC-CyFair's Business Department. For information, contact Dr. Ruben Howard, department chair, at 281.290.5233.