(Nov. 22, 2013) – Lone Star College System received a NAFSA 2013 Simon Award during a recent International Education Week event held in Washington, D.C.
NAFSA, the National Association of Foreign Student Advisers, is the world's largest nonprofit professional association dedicated to international education.
The 2013 Simon Awards were presented to colleges and universities for their comprehensive commitment and remarkable achievements in bringing global education opportunities to their students.  
Other winners this year included Colorado State University, Green River Community College, St. Cloud State University, and the University of South Florida.  
LSCS also received a related recognition this week from the Institute of International Education (IIE) which ranked LSCS as the fourth community college out of 1,100 nationwide for the number of international students it enrolls. The ranking was based on the 2012-13 academic year, when LSCS welcomed more than 2,100 students from nearly 100 countries. 
"It is vital that tomorrow's workforce understands the growing globalization of business," said Dr. Richard Carpenter, LSCS chancellor. "Encouraging students from different countries to attend Lone Star College System gives our students the opportunity to learn firsthand about different cultures, and helps to prepare them for becoming a part of the global economy."
Each Lone Star College has an international student adviser who provides support on issues such as admissions, academics, maintaining status, medical insurance and other advising needs. Enrollment involves three processes: admission, advisement and course enrollment. Once a student decides on a program and campus, the student then contacts the international student adviser at that college for an admissions application.
Nithy Sevanthinathan, LSC executive director of international programs and studies, said he believes that having international students attend LSC enhances the learning environment.
"Students are exposed to a different perspective that has the potential to enrich the classroom experience as well as their personal lives," he said.
The 2013 Open Doors Report on International Educational Exchange from IIE found the number of international students enrolled at colleges and universities in the United States increased by 7 percent to a record high of 819,644 students in the 2012/13 academic year. LSCS also experienced a 7 percent increase in 2012-13 in its international student population – up to 2,112 from 1,957 in 2011-12.
IIE is an independent nonprofit organization whose mission is to advance international education and access to education worldwide.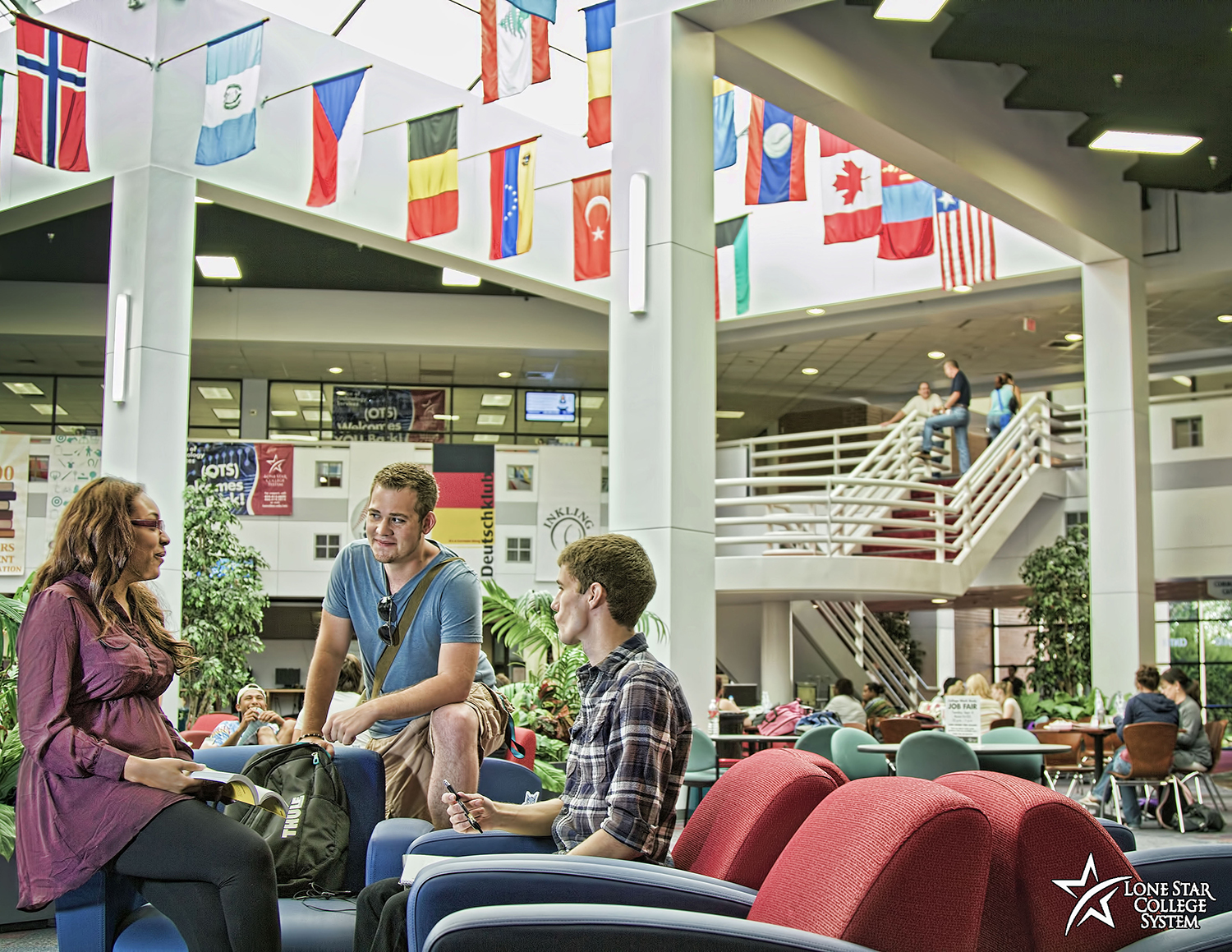 Lone Star College System opens doors to
more than 2,100 students from nearly 100 countries
Lone Star College System has been opening doors to a better community for 40 years. Founded in 1973, LSCS remains steadfast in its commitment to student success and credential completion. Today, with 78,000 students in credit classes, and a total enrollment of more than 90,000, Lone Star College System is the largest institution of higher education in the Houston area and the fastest-growing community college system in the nation. Dr. Richard Carpenter is the chancellor of LSCS, which consists of six colleges including LSC-CyFair, LSC-Kingwood, LSC-Montgomery, LSC-North Harris, LSC-Tomball and LSC-University Park, five centers, LSC-University Center at Montgomery, LSC-University Center at University Park, Lone Star Corporate College, and LSC-Online.