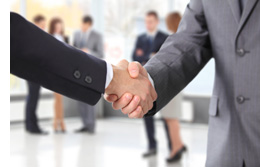 Learn what employers really want at Lone Star College-CyFair's Speaking of Business Series panel discussion on workforce readiness April 23.
A panel of workforce professionals will discuss strategies for getting and maintaining a job in this new economy. Topics will include:
Bringing your "A- Game" to work
Preparing for a job interview
Getting noticed during a Job Fair
Surviving a job lay-off
Tips for career changers
Career killing mistakes on Social Networks
This panel discussion will be held from 1:00 pm - 2:30 pm in the Center for Academics and Student Affairs (CASA) room 110.
Light refreshments will be served, however space is limited.
The free Speaking of Business Series is designed to enhance the personal and professional development of future business and community leaders.
Sponsoring this series is LSC-CyFair's Business Department. For information, contact Ellen Junious, at 281.290.3511.