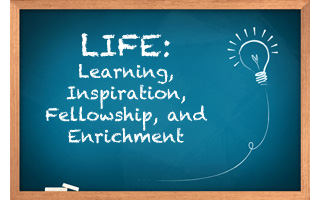 Learn about astrology, wildlife around campus, leather goods and new healing techniques this September at Lone Star College-CyFair.
The Learning, Inspiration, Fellowship, and Enrichment (L.I.F.E.) programs are free and held Wednesdays from 10 a.m. to 11 a.m. in the library (Room 131 unless otherwise noted) at 9191 Barker Cypress.
Sept. 3 — It's Written in the Stars
Astrologer Lilly Roddy gives us a short course on the fascinating discipline called astrology.
Sept. 10 — Peaceful Pelicans in Our Midst
Jeff Mohammed reveals a glimpse into the wildlife surrounding Lone Star College-CyFair.
Sept. 17 — Jason's into Leather
Just go to Facebook and look for Diomedes and find Jason Moulenbelt's passion: hand crafted leather goods. See first hand how leather can be transformed into wonderful, beautiful, and useful objects.
Sept. 24 — Pain Free, Drug Free
Hydrate and heal using this proven breakthrough technique. Joy Brown of NiaMoves lets you try it out for free.
Check out past programs at lsccyfairlife.blogspot.com. Call the library at 281.290.3214 for L.I.F.E. program information or go online to LoneStar.edu.