Another opportunity to begin your academic journey is available at Lone Star College-CyFair with registration currently under way for Late Start classes and Evening and Weekend College.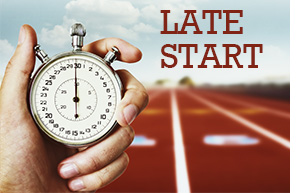 With various class start dates in late January through March, it's not too late to begin the journey toward an associate degree or workforce certificate program.
A great alternative to the traditional semester course for those with busy lives, Late Start classes are offered on campus, online and day or evening. Classes are available at the Barker Cypress campus as well as the LSC-Fairbanks Center and LSC-Cypress Center. Early registration is recommended, so don't delay.
Some of the Late Start offerings are: communication, history, English, math, sociology, speech, criminal justice, logistics management, political science and Spanish.
The Evening and Weekend College Late Start offerings, held Monday-Friday after 5 p.m. and Saturdays,  include classes such as accounting, art,  chemistry, computers, music, biology, physics,  Learning Framework, economics, English, kinesiology, mathematics and psychology as well as workforce certificates in information technology and welding, to name a few.
For a complete listing of the Late Start courses available, visit LoneStar.edu/late-start.