With a theme of "Together Towards Tomorrow" and designed for young men of color, Lone Star College-CyFair's first Male Summit will focus on manhood and leadership as well as academic and personal success.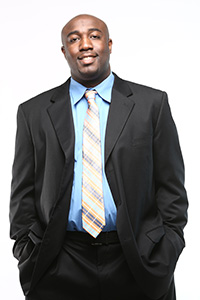 Join NCAA All-American athlete and U.S. Virgin Island national record holder in the long jump Vaughaligan "Von Won" Walwyn for this Feb. 28 event set from 9:30 a.m. to 3 p.m. in the Conference Center at 9191 Barker Cypress.
After a career-ending injury and a near death experience, this Rice University grad and elite inspirational recording artist found strength in his passion to become a better man. Hear how Walwyn chose to trade his reckless lifestyle of drinking, drug abuse and chasing riches, to live a life of integrity and encouraging people worldwide.
In addition to Walwyn's motivational keynote talk, the summit features three "Man Talk" sessions addressing topics including manhood, finding one's purpose and handling difficult situations.
"Come join us as we provide a forum for Black and Latino men to discuss issues of manhood and to develop strategies to achieve academic success, professional development and wellness," said Dr. Rodrick Moore, director of LSC-CyFair's Academic Success Center (ASC).
High school juniors and seniors in the community are also welcome to be part of this inaugural event which LSC-CyFair's Men of Honor is co-sponsoring with ASC.
Attendees who register by Feb. 15 will receive an event t-shirt. Registration is available online at LoneStar.edu/cf-male-summit. For information, call 281.290.3279 or visit LoneStar.edu/menofhonor.