Attendees at Lone Star College-CyFair's weekly programs this August will learn a little history through the Battle of Gallipoli and Ancestry.com as well as well as healthful coconut oil and the Hawaiian hula and treats.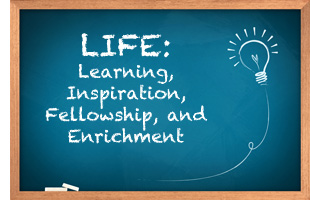 The Learning, Inspiration, Fellowship, and Enrichment (L.I.F.E.) programs are free and held Wednesdays from 10 a.m. to 11 a.m. in the library (Room 131 unless otherwise noted) at 9191 Barker Cypress.
August 5 — The Battle of Gallipoli: A Glorious Failure
History Professor Tom Kelly shares stories and provides insight into the WWI Battle of Gallipoli 100 years ago, the loss of life so upsetting that Winston Churchill wanted to join the battle in the trenches.
August 12 — The Coconut Oil Secret
Learn about this super food for health, healing, and beauty with Dorrie Scott.
August 19 — Discover Your Family Tree Online
Search for long-lost relatives! Mick Stafford shows how to use Ancestry.com, a fantastic genealogical database free for use in the library. Be sure to bring your library card so you can use a lab computer. Meet in Computer Lab 105 in the library.
August 26 — Learn the Hula
Gloria Wilbur demonstrates the dance unique to the Hawaiian culture and Nicole Gibson cooks up some Hawaiian-themed treats.
Call the library at 281.290.3214 for L.I.F.E. program information or go online to LoneStar.edu.