Don't miss the information-packed seminar series this semester at Lone Star College-CyFair designed to help business owners and their employees build a successful business.
Invest one Wednesday a week Sept. 30 through Oct. 28 and maximize the success of your business and attend the Business Success Seminars held from 8 a.m. to 9:15 a.m. in the library, room 131 at 9191 Barker Cypress. There is no fee to attend the seminars.
September 30 - Tales of Triumph (and Disaster) from Three Brothers Bakery
Three Brothers Bakery co-owner Janice Jucker has seen it all in her business endeavors. Listen to her stories and learn about success through trials and tribulations.
October 7 - Search and Find Competitors and Clients with ReferenceUSA
Experience the wealth of free information in the library with an introduction to the huge business database, ReferenceUSA. Generate leads both business to business and business to consumer. Librarians Jane Stimpson and Claire Gunnels lead the workshop.
October 14 - How to Use Social Media Marketing to Grow Your Business
Siva Yenneti of ITVibes gets serious on how to maximize your social media effects while optimizing your time.
October 21 - Looking for Small Business Capital or Business Counseling?
Sonia Maldonado from the Small Business Administration gives an inside look at lending practices and ways to maximize results.
October 28 - Let's Talk About Sales?
Sales consultant, Christina Bell of Sandler Training/Genesis Development, gives an interactive training session that will leave you with concrete strategies to improve your sales and client base.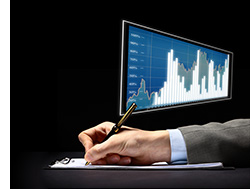 Pre-registration is not required for this series. There will be coffee, pastries, an opportunity to share your business offering and door prizes.
Co-hosting this series are the Small Business Development Center at Lone Star College, the Lone Star College-CyFair Branch Library, the Cy-Fair Houston Chamber of Commerce and the U.S. Small Business Administration.
For information, go to LoneStar.edu/library/business-seminars or call 832.482.1057 or 281.290.3214.