Lone Star College-CyFair's Speaking of Business Series continues with Tracie Slone, who will present "Supply Chain Management – Aligning with Companies to Drive Value" set for Oct. 28.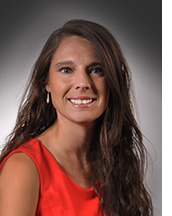 Slone, Director of Global Supply Chain at Marathon Oil, has held more than 20 roles within Supply Chain, Logistics, and Marketing; in the Corporate, Upstream, and Downstream Organizations, as well as both domestically in the United States and in supporting International Operations.
Effective and efficient supply chain management is a major factor contributing to a company's overall success. Slone will discuss the challenges and opportunities of supply chain from a global perspective.
Participants will learn the importance of teamwork and integration in leading a global supply chain organization, as well as the value of positioning oneself to advance one's career in supply chain management.
Don't miss this presentation, which will be held from 1 p.m. – 2:30 p.m. in the Conference Center at 9191 Barker Cypress.
Light refreshments will be served; however, space is limited.
 The free Speaking of Business Series is designed to enhance the personal and professional development of future business and community leaders.
Sponsoring this series is LSC-CyFair's Business and Communication Studies Division. For information, contact Ellen Junious, at 281.290.3511.