Kay Fitzsimons, executive director of Community Leadership and Engagement for Lone Star College, has been elected to serve a two-year term as chair of the national Community Development Council (CDC) Board of Trustees.
The CDC oversees the network of Community Development Institutes around the country and also awards the nationally recognized Professional Community and Economic Development (PCED) certification. Lone Star College is home to CDI Texas and offers training programs designed to enhance the leadership and management capabilities of those individuals responsible for developing communities.
"I am honored to have been selected to chair the Community Development Council," said Fitzsimons. "There is an increased demand for qualified community development professionals and I look forward to the challenge of helping people increase their skills to fill those positions."
The CDC is a nonprofit organization founded to promote the advancement of standards of competence for community development professionals through accreditation of community development educational programs, professional certification, and the development of community volunteer leaders.
"Lone Star College plays a very active role in developing activities to help build stronger communities through organizations like the LSC Community Leadership Institute," said Ray Laughter, LSC vice chancellor, external affairs and former chair of the CDC. "Kay's leadership and commitment make her a perfect choice to lead the organization in its community development mission".
LSC will be hosting its 2016 CDI Texas Community Development Institute Feb. 29 – March 3 and is currently accepting registrations. This program provides comprehensive training designed to meet the needs of economic and community development professionals. Participants include community and economic development practitioners, city, county and state officials and community volunteers. Visit LoneStar.edu/CDI for more information.
In addition to partnering with the CDC, Lone Star College offers a number of services and programs to benefit its community, such as the LSC Small Business Development Center, the North Houston Regional Center for Economic Development, and Leadership North Houston.
"Lone Star College helps students earn associate degrees that transfer to four-year universities and trains tomorrow's workforce in vital middle-skills careers, and also works with local civic organizations, industry and companies to help keep our region's economy strong," said Laughter.
Visit LoneStar.edu/Community-Business to learn more on how Lone Star College is working to keep our community strong.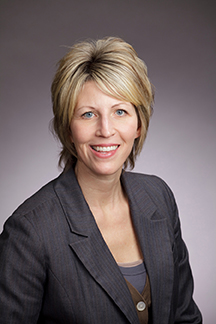 Kay Fitzsimons, executive director of Community Leadership and Engagement for Lone Star College,
has been elected as chair of the national Community Development Council.
Known for its leadership, innovation and steadfast commitment to student success, Lone Star College provides high-quality academic transfer and workforce education / career training programs to more than 83,000 credit students each semester, and a total enrollment of 95,000 students. LSC is training tomorrow's workforce today and redefining the community college experience to promote student success and economic prosperity. Stephen C. Head, Ph.D., is the chancellor of LSC, the largest institution of higher education in the Houston area, which consists of six colleges, seven centers, two university centers, Lone Star Corporate College and LSC-Online. To learn more visit LoneStar.edu.
####