An eclectic exhibition titled "Dual Nature" featuring the talents of artist Steffani Frideres is on display in the Lone Star College-CyFair Bosque Gallery March 1 through April 7.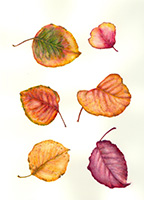 Pursuing a life of art, Frideres has worked in two diverse mediums for a number of years. She not only uses photographic antiquarian processes: tintypes and wet plate collodion, but also paints with watercolor on calf and deer skin (a historical process dating back to hand-illustrated books written on vellum).
However, the subject matter of these diverse mediums has recently collided. Focusing more on plants and realism has been a natural progression for Frideres as seen in this eclectic exhibition that merges her three loves - photography, ancient processes and gardening.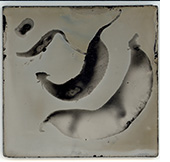 Come to enjoy the exhibition and return to meet this LSC-Tomball art professor and talented artist in person at a closing reception from 4:30 p.m. to 6:30 p.m. Thursday, April 7.
The Bosque Gallery is located in the Center for the Arts building on the Barker Cypress campus at 9191 Barker Cypress.
For gallery hours and information, go to LoneStar.edu/bosquegallery or call 281.290.5273.