Don't miss the inaugural performance of the Thumbnail Theatre Festival April 14-16 at Lone Star College-CyFair.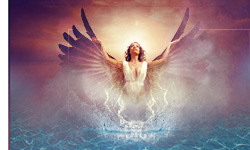 Student actors will bring characters to life in award-winning short plays and new plays written by LSC-CyFair faculty members Associate Professor Dr. Aaron Alon and Adjunct Professor Matthew Beckham.
"Come enjoy an evening of six short plays that celebrate the theatre's ability to transform us," said Beckham, who will direct three plays as will Adjunct Professor Robert Hurlburt II.  "As the characters struggle and grow on stage the audience will gain new windows into the human experience and an invitation to change."
The 7:30 p.m. performances will be held in the Black Box Theatre, located in the Center for the Arts building at 9191 Barker Cypress.
Go to LoneStar.edu/box-office-ticket-info, call 281.290.5201 or email CFC.BoxOffice@LoneStar.edu for tickets and information.