One of Lone Star College-University Park's earliest students, Joanna Barajas proudly walks across the stage to graduate on Friday.
Barajas, 22, has worked toward her Associate of Arts degree for four years. For three of those years, she also worked part-time at the college.
"It took me a really long time to get where I am," she said. "It was emotional but it's worth it."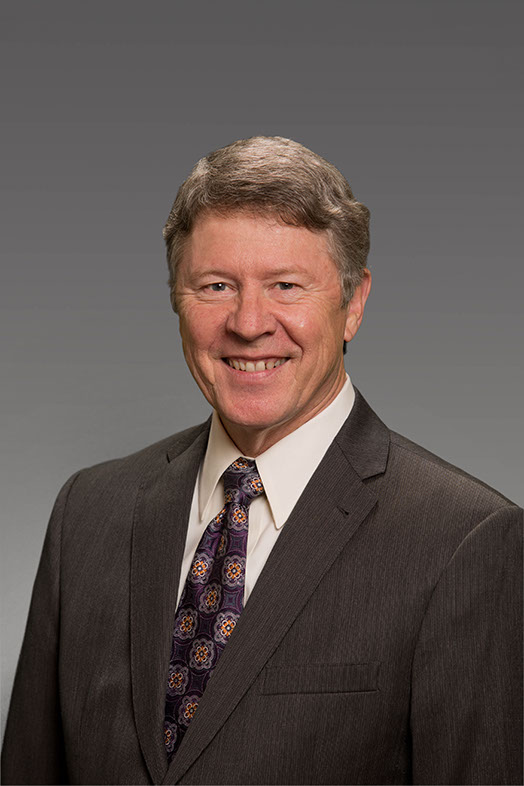 Harris County Judge Edward M. Emmett will address LSC-University Park graduates and their families and friends during the 2016 commencement ceremony on Friday, May 13. The event begins at 7 p.m. at Champion Forest Baptist Church, 15555 Stuebner Airline Road in Houston. It can also be viewed live online at LoneStar.edu/UPCommencement-2016.htm.
LSC-University Park President Shah Ardalan will preside over the ceremony.
"Judge Emmett's work affects our community members' lives every day," Ardalan said. "We are honored that he will address our graduates and help us celebrate this wonderful achievement in their lives."
Emmett became Harris County Judge in 2007. He presides over the commissioners court and serves as director of the county's Office of Homeland Security and Emergency Management, chairman of the juvenile board, and chairman of the Conference of Urban Counties Policy Committee.
Internationally recognized for his work in transportation and logistics policy, Emmett previously served in the Texas House of Representatives and as a Commissioner for the federal Interstate Commerce Commission.
Lone Star College Chancellor Stephen C. Head and Trustees Ken Lloyd and Bob Wolfe will participate in the ceremony, along with Vice Chancellors Jimmy Martin and Link Alander.
Student Government President Marc Thibodeaux also will address the graduates. Like most the college's students, he plans to transfer next year to complete his bachelor's degree. He will attend the University of Houston-Northwest Campus, which is on-site at LSC-University Park.
"When I first arrived on this campus I was afraid, not of the campus itself, but of the future it held," Thibodeaux said. "I knew from day one that UP would be with me for the rest of my life and that I would take with me all the lessons that the people of UP have taught me."
LSC-University Park, the newest of the six Lone Star Colleges, enrolled more than 11,400 students in degree and certificate programs this spring. It opened in 2010 as a satellite of LSC-Tomball and officially became a stand-alone college in December 2012.
This year's ceremony is the rapidly growing college's third — and each year, the event has moved to a larger venue. For the 2015-2016 academic year, about 580 students have either applied for spring or summer graduation or already graduated in the fall. Of those, at least 145 are expected to walk across the stage on Friday.
The total number of graduates represents more than a 50 percent increase over 2014-2015, when 380 graduated. In 2013-2014, 191 students graduated.
Barajas took her last LSC-University Park class in the fall and has already transitioned to another of the college's on-campus partners, University of Houston-Downtown Northwest, to pursue a bachelor's degree in business management.
"I like that [LSC-University Park] has different options for students like universities," she said. "I would walk past the University Center every day and I just went and asked for information when they had the transfer fairs."
Barajas said she think LSC-University Park is a "great choice" for students.
"I think it's the best way to start college," she said. "We have events; the staff is great. You just feel like you're still at home — and it's affordable."