Don't miss "Freckleface Strawberry: The Musical" on stage July 5-7 at Lone Star College-CyFair.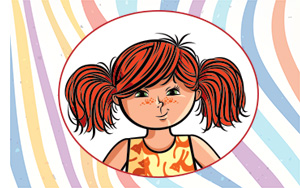 This show, based on the New York Times Best Selling book by celebrated actress Julianne Moore, is a fun and touching family musical.
Families can step inside the book's pages with Freckleface and friends as they learn to love the skin they're in at this performance specifically created for young audiences.
Performances will be held at 10 a.m. and 1 p.m. Tuesday, 10 a.m. and 7 p.m. Wednesday and 10 a.m. Thursday in the Main Stage Theatre.
For tickets, group discounts and information go to LoneStar.edu/BoxOffice, call 281.290.5201, or email CFC.BoxOffice@LoneStar.edu.