Summer weekly programs at Lone Star College-CyFair feature topics such as mindfulness, upcycling art, Battle of Somme, Curaçao cooking and mosaics.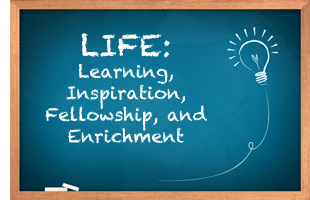 The Learning, Inspiration, Fellowship, and Enrichment (L.I.F.E.) programs are free and held Wednesdays from 10 a.m. to 11 a.m. in the library (Room 131 unless otherwise noted) at 9191 Barker Cypress.
August 3 — Minding Your Mind
Mindfulness practice has shown to have both psychological and physical benefits. Irene McDonald, meditation instructor, demonstrates simple techniques to become a healthier, more tranquil you.
August 10 — Landfill Art
Artist and Lone Star grad, Lyvia Alvarez, explores upcycling, the artistic process of creating artworks out of discarded materials such as paper and cardboard. Try your hand at your very own piece of art.
August 17 — Battle of the Somm
Some 100 years ago this summer, England launched its first major offensive of World War I. Just back from a visit to the Imperial War Museum in London, Professor Tom Kelly discusses the horrific five-month-long Battle of the Somme. He will also share pictures and insights into the devastating loss of life on the battlefield in France.
August 24 — Curaçao Cuisine and Other Curiosities
Curaçao is a small island country just off the north coast of South America. Eliza Priest shares some of her family's cooking traditions plus a few of her own invention. Learn about the Dutch influence in this area.
August 31 — Mosaic Fun
Discover how to make mosaic masterpieces. Children's librarian and artist Krissy Conn lets you get creative with beads and such.
Call the library at 281.290.3214 for L.I.F.E. program information or go online to LoneStar.edu.