Does your third-, fourth- or fifth-grader need help with their math homework?  Lone Star College-CyFair students will provide free one-on-one tutoring with fractions, word problems, geometry and other math areas.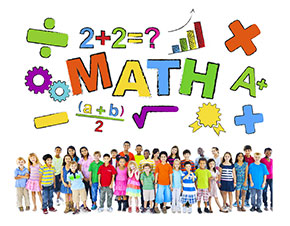 This program is part of Service Learning for LSC-CyFair students to help children in the Cypress and greater area.
Math tutoring will be available from 6 p.m. – 7 p.m. Wednesdays Oct. 5, Oct.12, Oct.19 and Oct. 26 in the Children's Library at 9191 Barker Cypress.
Parents need to make sure their child comes with homework questions and assignments. Tutoring is offered on a first-come, first-serve basis up to a maximum of 30 students. Participants should arrive at least one hour in advance to secure a space. 
Contact Cindy Hoffart-Watson at choffart@LoneStar.edu or call 281.290.3211 for information.