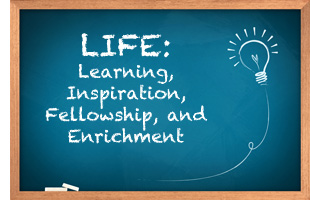 Add a little L.I.F.E. to October at Lone Star College-CyFair with programs on Mars, cryonics, Japanese Americans and connecting with nature.
The Learning, Inspiration, Friendship and Enrichment (L.I.F.E.) programs are free and held Wednesdays from 10 a.m. to 11 a.m. in the library (Room 131 unless otherwise noted) at 9191 Barker Cypress.
October 5 — The Red Planet
Named after the Roman god of war, the planet Mars conjures up curiosity and even fear. NASA engineer (ret.) Humboldt Mandell reveals ancient beliefs regarding Mars and the history of the Mars Project at NASA. Professor Sandra Harvey, former NASA researcher, will introduce our speaker and moderate a discussion. Celebrating World Space Week.
October 12 — Cryonics: Science or Fiction?
Patrick Gunnels tells stories of famous cryonics characters and delves into the science of this new age way of prolonging life.
October 19 — Not Japanese, Not American
Using literature written by Japanese Americans, Professor Matt Turner leads a discussion of the cultural impact of the internment of Japanese Americans after the attack at Pearl Harbor. Learn more about a book on this topic, the Gulf Coast Reads title "The Train to Crystal City" by Jan Jarboe Russell.
October 26 — Into the Wild
Care to venture out of the concrete jungle to experience life as it was for our ancient forebears? Librarian and outdoor enthusiast Tracy Williams explains the art and science behind the tangible benefits of connecting with nature.
Call the library at 281.290.3214 for L.I.F.E. program information or go online to LoneStar.edu.