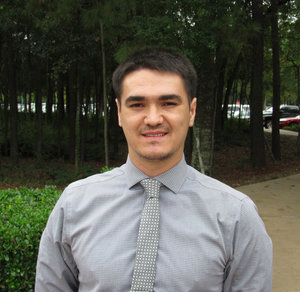 Octavian Becciu won first place in Lone Star College-Montgomery's Constitution Day Essay Contest.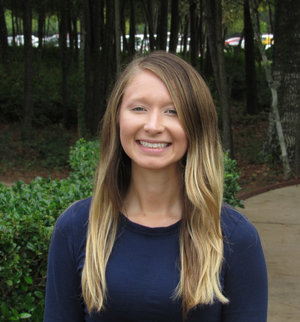 Sydney Strange won second place in Lone Star College-Montgomery's Constitution Day Essay Contest.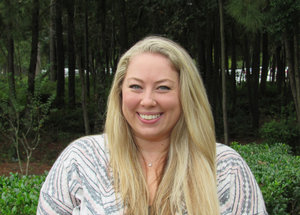 Tara Robinson won third place in Lone Star College-Montgomery's Constitution Day Essay Contest.
Lone Star College-Montgomery celebrated the recent 229th anniversary of the signing of the U.S. Constitution with a student essay contest. Three finalists won Amazon gift cards for their take on the question, "Do laws regarding 'hate speech' violate the Constitution?"
"The essays were well-rounded and diverse in their opinions," said Dana Morales, political science professor, who was also a facilitator and helped judge the essay contest. "We required five scholarly sources, but many participants went beyond that citing modern day examples. All students did a great job connecting real-world scenarios to the living document that is the Constitution."
Octavian Becciu, an LSC-Montgomery student studying Business Administration, won first place.
"I am competitive so I wanted to try, and I liked the question they were asking," said Becciu. "I wish there were more contests like that this one with controversial topics, so people can express their opinions."
He wrote about conservative host Rush Limbaugh's polarizing rants. Through the essay, Becciu came to the conclusion "Everyone who expresses a vexed opinion is on track to offend someone. But without infringing anybody's right, the hatefulness should be shot down by reason and rigorous confrontation of better words."
Sydney Strange, an LSC-Montgomery student studying anthropology, won second place.
"I want to thank my history professor, Professor Lust, for offering us extra credit for writing and submitting this essay to the contest," Strange says. "I am also taking an English class so I thought it would be good practice."
Strange wrote about how freedom of speech can teach more effective communication, if we "learn how to listen… and continue to grow together as a society and also as individuals. Peace is an important aspect to keep in mind when expressing your opinion and will always be an important part of every society."
Tara Robinson, an Air Force veteran and LSC-Montgomery student deciding between majoring in sonography or forensics, won third place.
"I usually enter essay contests because I enjoy writing," said Robinson. "I was really shocked when I found out I won."
Robinson wrote about her personal experience while in the service under the Uniform Code of Military Justice. She writes, "When you enlist in the military, you are a GI, you are government issued; and your voice is no longer yours." Robinson ends her essay saying she is still adjusting to having a voice and an opinion of her own, but "If we start regulating free speech, we will begin becoming a totalitarian dictatorship; and that is not what America believes in."
LSC-Montgomery is located at 3200 College Park Drive, one-half mile west of Interstate 45, between Conroe and The Woodlands. For more information about the college, call 936.273.7000, or visit LoneStar.edu/Montgomery.
Known for its leadership, innovation and steadfast commitment to student success, Lone Star College provides high-quality academic transfer and workforce education / career training programs to more than 83,000 credit students each semester, and a total enrollment of 95,000 students. LSC is training tomorrow's workforce today and redefining the community college experience to promote student success and economic prosperity. Stephen C. Head, Ph.D., is the chancellor of LSC, the largest institution of higher education in the Houston area, which consists of six colleges, eight centers, two university centers, Lone Star Corporate College and LSC-Online. To learn more visit LoneStar.edu.