Gain insight into issues facing Transgender Americans with Phyllis Randolph Frye at a Nov. 2 presentation at Lone Star College-CyFair.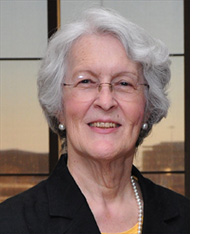 Acknowledged as being the "Grandmother" of the national transgender legal and political movement, Frye is also an Eagle Scout, a former member of the Texas A&M Corps of Cadets, a U.S. Army veteran (1LT-RA 1970-72), a licensed engineer, a licensed attorney, a father, a grandmother and a lesbian wife.
 To obtain a better understanding that transgender folks do not fit into stereotyping, join Frye, the first, out, transgender judge in the nation, as she speaks on "Transgender Americans: Who Are They? What Gains Have They Made? What Remains to Be Done?"
 A senior partner in the Houston law firm of Frye, Oaks, Benavidez and O'Neil, she will also share what legal gains have been achieved and that the current bathroom issue is merely a conservative hoax about nothing.
 This presentation will be held at 7 p.m. in the Main Stage Theatre in the Center for the Arts at 9191 Barker Cypress.
 Co-sponsoring this presentation are the Harris County Public Library-CyFair College Branch and the LSC-CyFair Psychology Club.
 For information, contact the library's reference desk at 281.290.3213.