Lone Star College-CyFair's Center for Civic Engagement is hosting a Deliberative Dialogue: Land Use Conflict: When City and Country Clash" event March 22.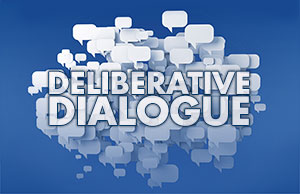 How much development is too much? Should the free market alone determine how many houses and strip malls belong in our community? What role, if any, should government play in the decision making process? How do we know where to draw the line when it comes to regulations?
This deliberative dialogue seeks to explore the multiple issues that accompany land development here in the United States.
The community is welcome to join the discussion set for 1 p.m. – 2:30 p.m. in the Conference Center on the LSC-CyFair campus at 9191 Barker Cypress.
For information, contact Professor Melanie Steel via phone at 281.290.3906 or email Melanie.Steel@LoneStar.edu.