Lone Star College-CyFair's Center for Civic Engagement's hosts two interactive, provocative wildlife events April 18 and April 24.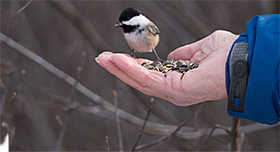 "Have you ever wondered what you can do if you find an injured mammal or bird? Ever thought about volunteering to help wildlife in your community? If so, April 18 is your chance to learn about the TWRC Wildlife center and learn more about environmental conservation and rehabilitation of wildlife," said Professor Aurora Lugo.
Join representatives from the Texas Wildlife Rehabilitation Coalition for the "Wild for Wildlife" presentation that will include their live animal ambassadors.
The Campus Community Enrichment Committee is co-hosting this event set from 4 p.m. – 6 p.m.in the Conference Center on the LSC-CyFair campus at 9191 Barker Cypress.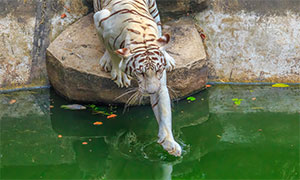 A second presentation titled "What Philosophers Say About Animal Ethics" set April 24 features guest speaker Alan Clune, Ph.D., Sam Houston State University.
Among the questions he will address are: Do human beings have a moral obligation to other nonhuman animals? How are their interests similar to ours? Should rights be extended to them? How would recognizing any interests or rights change the existing relationship we have with other species?
"Join this guest lecture as Dr. Clune explores the different perspectives that philosophers offer regarding our ethical commitments to the animal kingdom," said John Duerk, CCE coordinator at LSC-CyFair
This event set from 10 a.m. – 11:30 a.m. in the Tehcnology Building, room 102 on the LSC-CyFair campus at 9191 Barker Cypress
One of the CCE's goals is to get people thinking about actions they can take to address challenges in their immediate community and the broader society. For information on other events, go to LoneStar.edu/CivicEngagementCalendar.
For information on the April 18 presentation, contact Lugo via phone at 281.290.3573 or
email Aurora.Lugo@LoneStar.edu or Shaunte Hulett-Abdin at 281.290.3916 or email Shaunte.N.Hulett2@lonestar.edu.
For information on the April 24 event, contact Duerk via phone at 281.290.3580 or email John.A.Duerk@LoneStar.edu.