Find out what's new as the Lone Star College-CyFair's Visual Communication Department celebrates their impending transfer to the new LSC-Westway Park Technology Center at the April 20 "Creative Moves" event.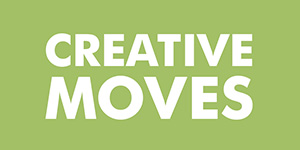 The Visual Communication Department, along with the Computer Information Technology program, will be moving to the LSC-Westway Park Technology Center at 5060 Westway Park Boulevard in Spring 2018. In the meantime, students can start taking courses, such as Digital Imaging I and Design Communication I, this fall at the LSC-CyFair location at 9191 Barker Cypress.
"We are excited about providing the same level of creative instruction students already enjoy at LSC-CyFair, but with the move to the new Beltway 8 location, we will be able to offer more instruction with the addition of the 3D Animation and Web Design programs," said Professor of Graphic Arts, Kisha Cormier. "Stop by our Thursday evening event as we share information on the new facility, provide a mini-session on personal branding and announce our Swag Challenge promotional items design winners."
The "Creative Moves" event will be held from 6 p.m. – 8 p.m. in the Technology Building lobby (in front of the suite 123) at LSC-CyFair,
For event information, contact Cormier at 281.290.3258.