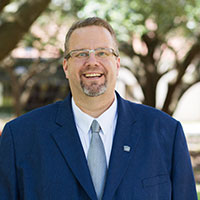 TOMBALL, Texas – Lone Star College-Tomball has announced the hiring of Dr. Scott Stallman as vice president of instruction and Dr. Jerrel Wade as vice president of administrative services.
"These critical hiring decisions were based on feedback from the forums, search committee input, professional references and one-on-one conversations with the candidates," said LSC-Tomball Dr. Lee Ann Nutt. "An alignment of the head (cognitive), heart (emotion) and gut (instinct) is essential when making critical decisions such as these. I am fully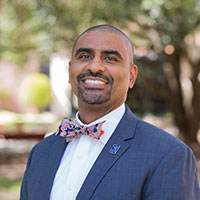 aligned and confident that they will work hard to serve our students, our college and our community as members of the Wolf Pack."
Stallman received his Bachelor of Science degree in Hotel and Restaurant Management in 1995 from the University of Missouri-Columbia and a Master of Education degree in Adult and Higher Education Administration in 2006 from the University of Missouri-St. Louis. He earned a Ph.D. in Higher Education Administration from Illinois State University in 2015. He has 12-years of administrative and executive level experience in both academic and student affairs. He has more than eight years of teaching experience at the college level – four years full-time, four years adjunct – and more than eight years leading faculty and other instructional personnel.
"Scott (Stallman) has extensive experience building partnerships with other higher education institutions as well as K-12 institutions," Nutt pointed out, before adding, "He also has demonstrated success with developing new programs, academic pathways, dual credit and early college, strategic planning, accreditation, enrollment management, and the use of analytics to guide planning and decision making – all areas important to us."
Stallman is the recipient of numerous honors and awards, including the 2015 Academic Integrity Seminar Grant Award, the 2015 Leadership Award for Research in the Field, the 2014 Chairperson's Award for Outstanding Contributions, the 2010 League for Innovation nominee for Innovation of the Year, and the 2008 Outstanding New Student Communications Award.
As for Wade, Nutt, said he was selected from a very strong pool of candidates. "His background, experience, and characteristics definitely made him the right person for the job," Nutt said.
Wade earned a Doctor of Education (Ed.D) from the University of Houston in 2014, a Master of Education in Adult and Higher Education (Student Personnel Services) from the University of Oklahoma in 2003, and a Bachelor of Science degree in Science Education from the University of Oklahoma in 2001.
Prior to accepting LSC-Tomball's vice president of administrative services position, Wade served as the Dean of Administration at San Jacinto College's North Campus, which enrolls over 9,000 students. His duties and responsibilities mirror those assigned to him at LSC-Tomball including: budget development and monitoring, coordinating campus and facilities renovations and construction projects, overseeing facility rentals, contracts and inventory control; serving as operations manager for campus public safety and risk management; campus beautification, and assisting with community outreach activities and service projects.
Prior to his Dean of Administration role at San Jacinto College, Dr. Wade served in the division of student success. He was a Director of Recruitment Initiatives for the San Jacinto College District, Coordinator of Student Life at the San Jacinto South Campus, and also served as Assistant Director of Greek Affairs at Louisiana State University.
In 2016 – 2018, Dr. Wade was a Fellow in the American Association of Blacks in Higher Education Leadership and Mentoring Institute. He is currently a board member for the American Association of Blacks in Higher Education, and a member of the National Alliance of Community and Technical Colleges, National Society of Leadership and Success, and the Texas Association of Black Personnel in Higher Education.
Lone Star College-Tomball is located at 30555 Tomball Parkway, at the intersection of SH 249 and Zion Road. For more information about the college, call 281.351.3300 or visit LoneStar.edu/Tomball.