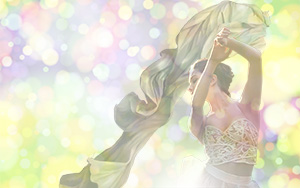 Bring the family to the "Beauty in Motion: An Evening of Modern Dance" on stage Nov. 17 at Lone Star College-CyFair.
"This dance evening showcases our talented student choreographers, faculty and guest artists featuring some exceptional dance pieces," said LSC-CyFair Adjunct Professor Irene Ko, co-director with University of Houston Associate Professor Teresa Lynn Chapman.
Joining students in LSC-CyFair's dance performance classes will be dancers from the University of Houston Dance Studio with special guests from Waller High School - the Waller Wranglerettes.
The 7:30 p.m. Friday performance will be held in the Main Stage Theatre, which is located in the Center for the Arts building on the Barker Cypress campus at 9191 Barker Cypress.
Go to LoneStar.edu/boxoffice, call 281.290.5201 or email CFC.BoxOffice@LoneStar.edufor tickets and information.