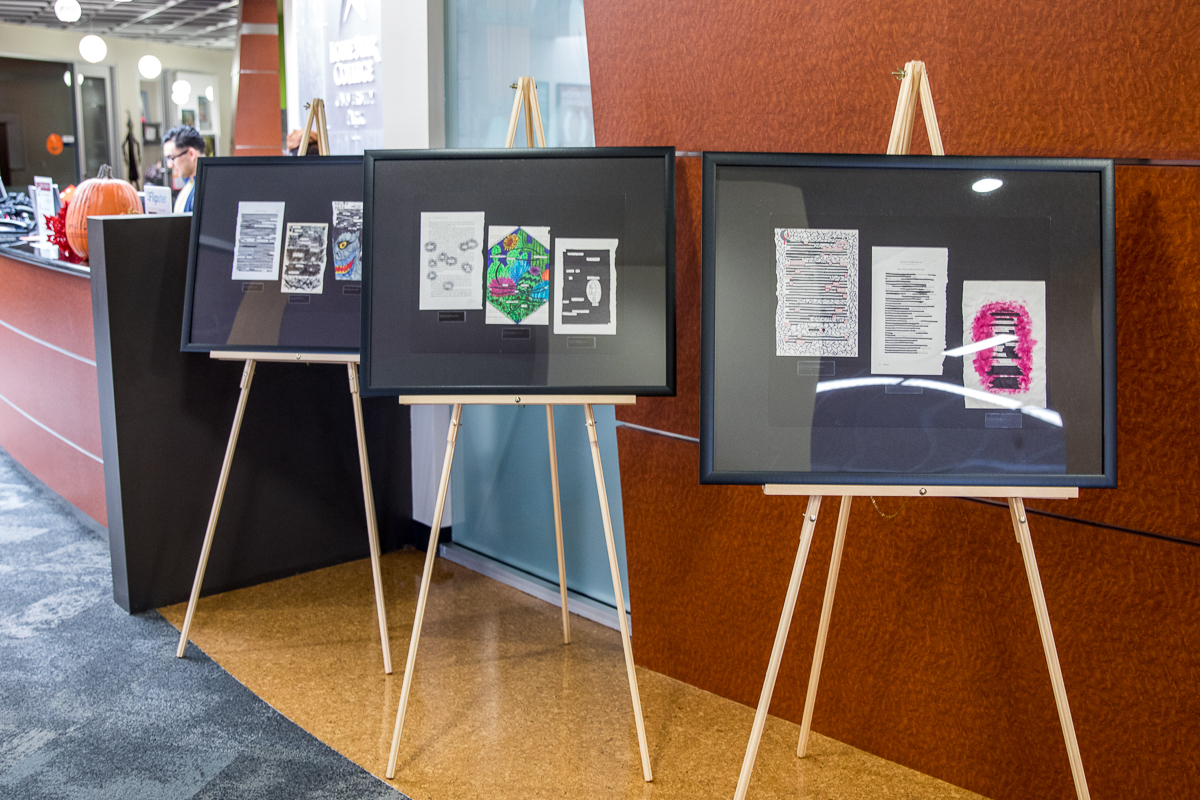 Winners of The Art of the Word Blackout Poetry Contest were recently announced by the Student Learning Resource Center (SLRC) at Lone Star College-University Park. The contest was hosted by the SLRC Oct. 18 – 25.
LSC-University Park students flexed their creative muscles as they combined art and poetry to form interpretive, meaningful designs. Students in LSC-University Park's creative writing courses wrote the poetry featured in the designs. The SLRC displayed the artwork, and invited students, faculty, and staff to vote on their favorites of the submitted projects.
Miranda Candace-Grace took first place for "Rage En Rouge." Ashley Furbee's "The Red Queen" and Jacqualine Kilday's "The Earth and its Rocks" received second and third place, respectively. First and third place prizes were donated by the SLRC, and the second place prize was donated by the Follett campus bookstore.
LSC-University Park offers a Fundamentals of Creative Writing course and a range of foundation and intermediate art courses, including options in art appreciation, art history, drawing, painting and design. Registration for the winter mini-mester and the spring semester is now open. Visit LoneStar.edu/UP for more information.
For more information:
UPCollegeRelations@LoneStar.edu