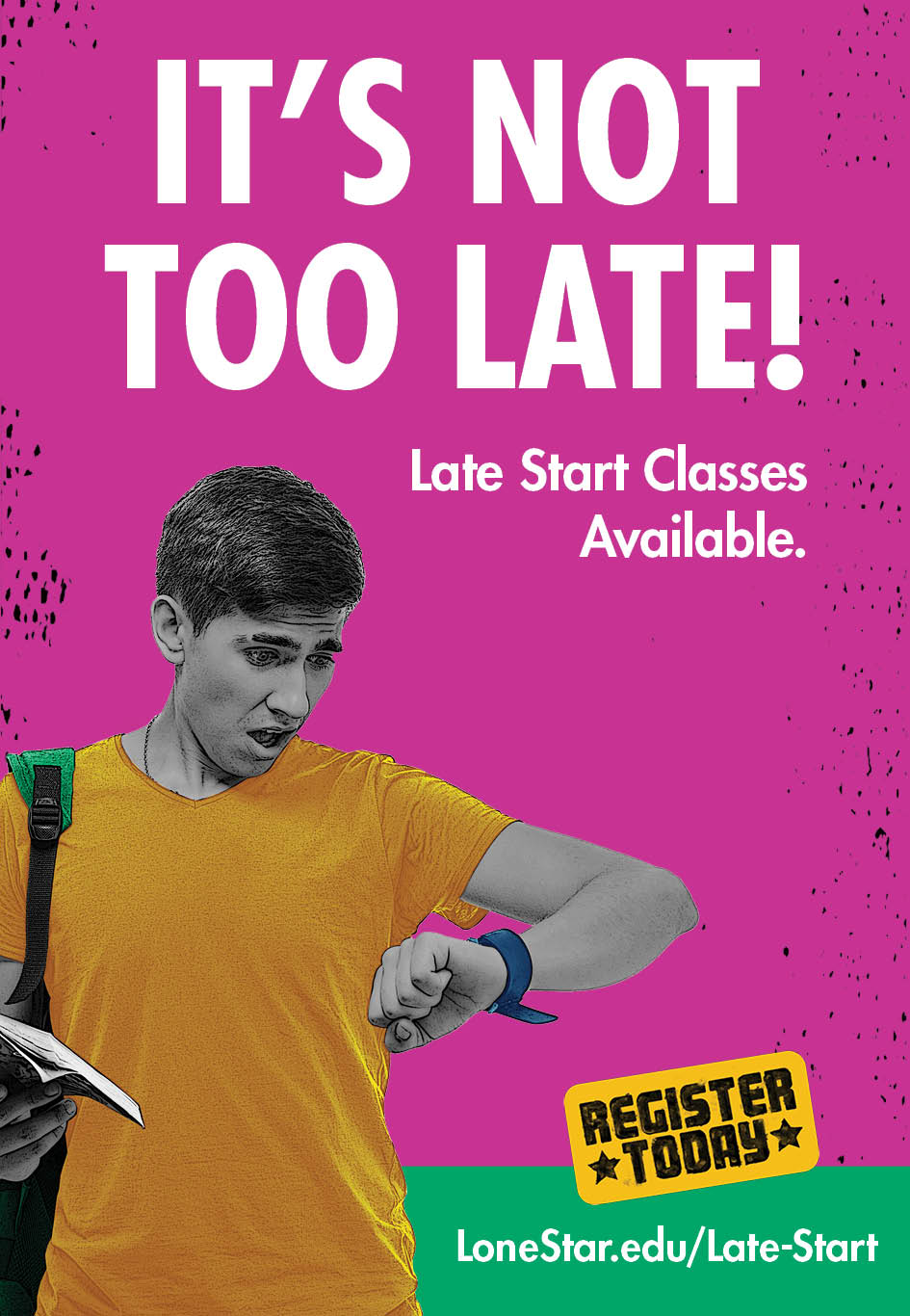 HOUSTON - There is still time for students to register for the spring 2018 semester at Lone Star College-University Park. Registration is open for a set of 12-week Late Start courses scheduled to begin the week of Feb. 12 and for a set of eight-week Late Start courses scheduled to begin the week of March 19.
Late Start courses offer a convenient alternative to full-semester courses for students who need flexibility. Similar to traditional classes, Late Start classes enable students to pursue a workforce certification, associate degree, or prepare for a four-year university transfer with a schedule that works for them.
"Late Start courses allow students to complete their academic work in a shorter period of time," said LSC-University Park President Shah Ardalan. "As the community's college, our dedicated faculty and staff strive to provide access to a quality, convenient, and affordable education for the diverse communities we serve."
Late Start offerings accommodate a variety of schedules, with day and evening courses available through in-person, online and hybrid formats. Students can choose from more than 100 online and face-to-face credit courses including topics in art appreciation, business, English, math, social studies, psychology, sociology, and communication.
LSC-University Park also offers free academic advising, financial aid assistance, career advisement, counseling, on-site childcare, a digital library and a high-tech Innovation Room. Specialized services are available to veterans, international students, and students needing ADA accommodations.
Students can register for courses until the first day of the class. New students who would like to register for Late Start classes must apply for admission at www.LoneStar.edu/Admissions or at the LSC-University Park Admissions Office. Current students may enroll in Late Start courses at my.LoneStar.edu. For more information and to see a list of Late Start courses, visit LoneStar.edu/UP-LateStart.